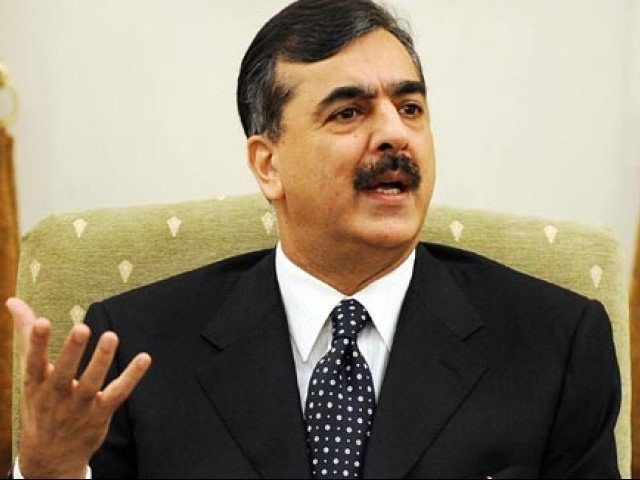 ---
ISLAMABAD: An accountability court has deferred till March 28 indictment of former premier Yousaf Raza Gillani and others in the National Accountability Bureau (NAB) reference against an advertising campaign run during the Pakistan Peoples Party (PPP) government in alleged violation of rules.

The Accountability Court Judge Arshad Malik on Monday also accepted Gillani's request for permanent exemption from appearing in court while seeking a report about another accused, Midas Advertising's CEO Inam Akbar, who is incarcerated in Karachi in connection with a similar NAB reference.

The court was scheduled to charge-sheet the former prime minister – who was present in the courtroom – and others on Monday. However, suspects Hasan Shaikh and Inam Akbar did not show up due to which the indictment was deferred.

Earlier, the judge asked NAB officials about hereabouts of Akbar and Shaikh. NAB prosecutor told the court that Akbar was held at Karachi's Landhi Jail while Shaikh, was reported to be ill. The court asked the authorities to present a report on Akbar.

NAB arrests housing society owner

Former PM Gillani filed a plea for permanent exemption, maintaining that he could not appear in hearings owing to security issues. The court admitted his plea. Later, speaking to media outside the court, Gillani said he had earlier spent over a decade in jails.

He said high court acquitted him with dignity but the loss of ten years was irrecoverable. "Those who made cases against me were later made my ministers and I led them as the prime minister. It was after 22 years that the court established that the case against me was unjustified."

NAB filed a reference against Gillani, Akbar and others, alleging that the suspects were involved in running an advertising campaign of the Universal Service Fund (USF) on 32 TV channels between April 14 and April 22, 2012 without following relevant rules.

NAB said it discovered suspicious payment of Rs150 million to TV channels. NAB established that the IT ministry's former secretary Farooq Awan, the USF former CEO Riaz Asher Siddiqui, USF's former secretary Hasan Shaikh, Midas CEO and the IT Ministry's former public relations officer collectively misused authority to run the ad campaign, causing a massive loss to the exchequer.

The USF held its 26th board meeting on December 28, 2011 during which Gillani, who held additional charge of the IT ministry and USF board chairman, directed authorities to run the ad campaign.

The IT Ministry's former secretary Farooq Awan while abusing his powers ran the illegal campaign. Midas CEO also violated directions of the Press Information Department (PID) and other rules. The IT minister and the USF had not released any written orders for the campaign, NAB said.