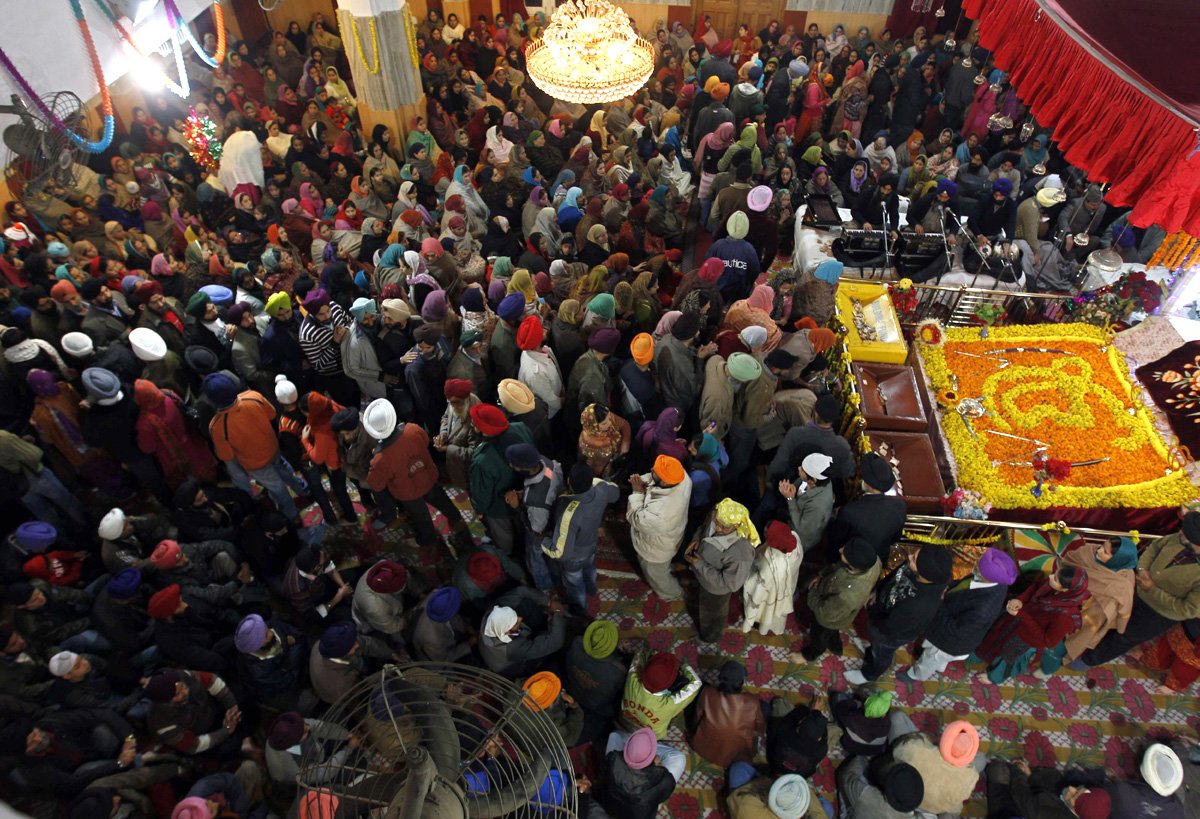 ---
LAHORE: Despite heightened tension with India, the federal government on Monday issued orders to Pakistan's High Commission in New Delhi to issue visas to 3,000 Sikh pilgrims for the upcoming Vaisakhi Mela.

According to officials, the Evacuee Trust Property Board would also hold a special meeting on March 18 to finalise arrangements for the visiting pilgrims.

The development comes weeks after Pakistan approved ten-day visit visas for the pilgrims. The visiting Sikhs will arrive in Pakistan on April 12 in special trains and will be welcomed at the Wagah railway station by Pakistani authorities.

Sikh pilgrims cleared for ten-day visit visa for Pakistan

The pilgrims will leave for the Panja Sahab Gurdwara in Hasan Abdal the very same night, with the official event scheduled for April 14.

They will also visit Janam Asthan Gurdwara on April 15 and Sacha Sauda Gurdwara in Farooqabad on April 17. The visiting pilgrims will visit various other gurdwaras in Punjab, including Shiri Dera Sahab in Lahore on April 18 and some in Gujranwala.

The pilgrims will also be given a tour of Lahore on April 20 and they will go back to India by April 21.

In November last year, Prime Minister Imran Khan laid the foundation stone of the Kartarpur corridor which connects Narowal's Gurdwara Darbar Sahib to Dera Baba Nanak situated in India's Gurdaspur.

The agreement between Pakistan and India to have a corridor, linking Dera Baba Nanak to Kartarpur Sahib, has been welcomed by the Sikh community that has long demanded they be able to walk to this major shrine directly from Dera Baba Nanak in India, rather than through the Wagah border crossing.

The government's plan includes renovation of the gurdwara, issuance of visas to the pilgrims and the provision of security and accommodation.

The 16th-century shrine in Narowal district was where the founder of the Sikh religion, Baba Guru Nanak, breathed his last.  Located four kilometers away on the banks of the River Ravi, the revered shrine is visible from the Indian side.

The Gurudwara was built to commemorate the site where Guru Nanak settled after his missionary work. He assembled a Sikh community there and lived for 18 years until his death in 1539.

The Indian government was in a quandary, displeased with this development but unwilling to alienate the Sikh sentiment. Finally, it accepted the proposal, announcing it would construct the road on its side, and sent two ministers to the groundbreaking ceremony by Imran Khan on Pakistan's side.
COMMENTS
Comments are moderated and generally will be posted if they are on-topic and not abusive.
For more information, please see our Comments FAQ