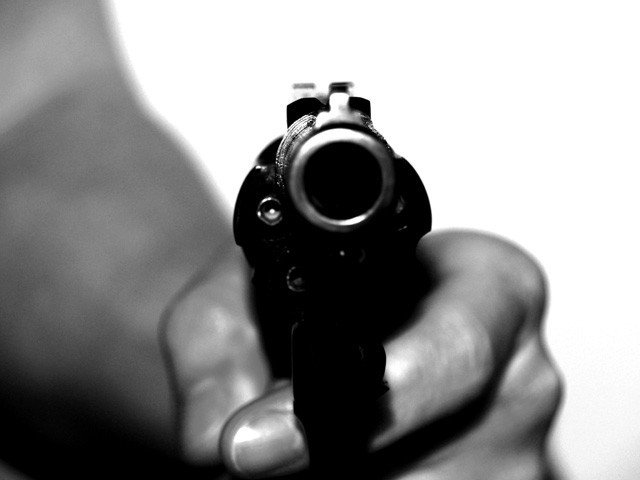 ---
LAHORE: A 25-year-old policeman was shot dead in the name of 'honor' in Batapur on Sunday.

The victim identified as Asif Ali was a police officer serving at the Special Protection Unit (SPU), a force set up to ensure the safety of foreigners and Chinese.

According to the police, On Sunday, he had gone to meet his female friend who lived in a nearby village. Upon seeing him, the family of the girl got infuriated and shot at him. The victim received bullet injuries and died on the spot.

Later, the suspects hid the body under a bed and fled from the scene. While leaving, they called at 15 and told police a robbery has been committed at their house. A police team, including SP Cantonment Shahbaz Elahi, reached the spot, collected forensic evidence from the crime scene and recorded statements of the eye-witnesses.

The victim was a resident of Mandi Bahauddin. Police have registered an FIR against the suspects on the complaint of brother-in-law of the victim and were investigating the matter further.

An FIR has been registered against the girl, her father, and her brother.

Honour killing is a serious issue in the country. Every other day a case of murder for honour is reported.

Around two days back, a 25-year-old man was shot dead six times in his head for marrying a woman of her choice in Islampura. He was shot dead in front of his wife. The couple had just returned from Islamabad after recording the girl's statement before the court.

In 2016, a girl was burnt alive by her mother and other family members for marrying the man of her choice in the Factory Area. The victim's family had convinced her to return to them by promising her of conducting a traditional ceremony to acknowledge her wedding.

In December 2016, an 18-year-old, Iqra Ayub, was shot dead by her 14-year-old brother Usman Ayub reportedly for turning down a proposal of her family's choice in Hadiyara. In 2016, a man had committed suicide after killing his wife and three children in Nawab Town. Police investigations had suggested that it was an incident of honour killing.