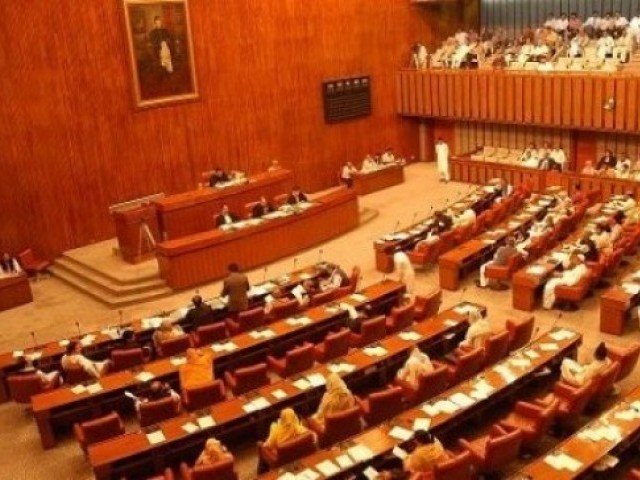 ---
ISLAMABAD: As the Senate completes its first parliamentary year on Monday (today) under the chairmanship of Sadiq Sanjrani, Prime Minister Imran Khan made only one visit to the upper house during the period.

The annual report of the Senate's performance during the parliamentary year from March 12, 2015, to March 11, 2019, said that 27 resolutions were presented in the house.

In addition, the house also took up 24 calling attention notices and 30 private members bills.

During the period spanning over 116 working days, the Senate held 11 sessions. The sessions were also marred by low attendance.

Senate panel recommends abolition of third tax tier for cigarettes

The report also stated that nine private members bills of the National Assembly were introduced in the Senate during the period, in addition to 30 private members bills that were presented in the current parliamentary year.

Moreover, the house approved 27 resolutions. Some 24 calling attention notices were presented in the house on which active debates were held by the members.

The bills that were passed from the National Assembly and the Senate and became acts numbered 35.

The Senate chairman gave four rulings during the parliamentary year on different issues -- including issuing production orders, sub-judice matters and ordinances in parliament.
COMMENTS
Comments are moderated and generally will be posted if they are on-topic and not abusive.
For more information, please see our Comments FAQ