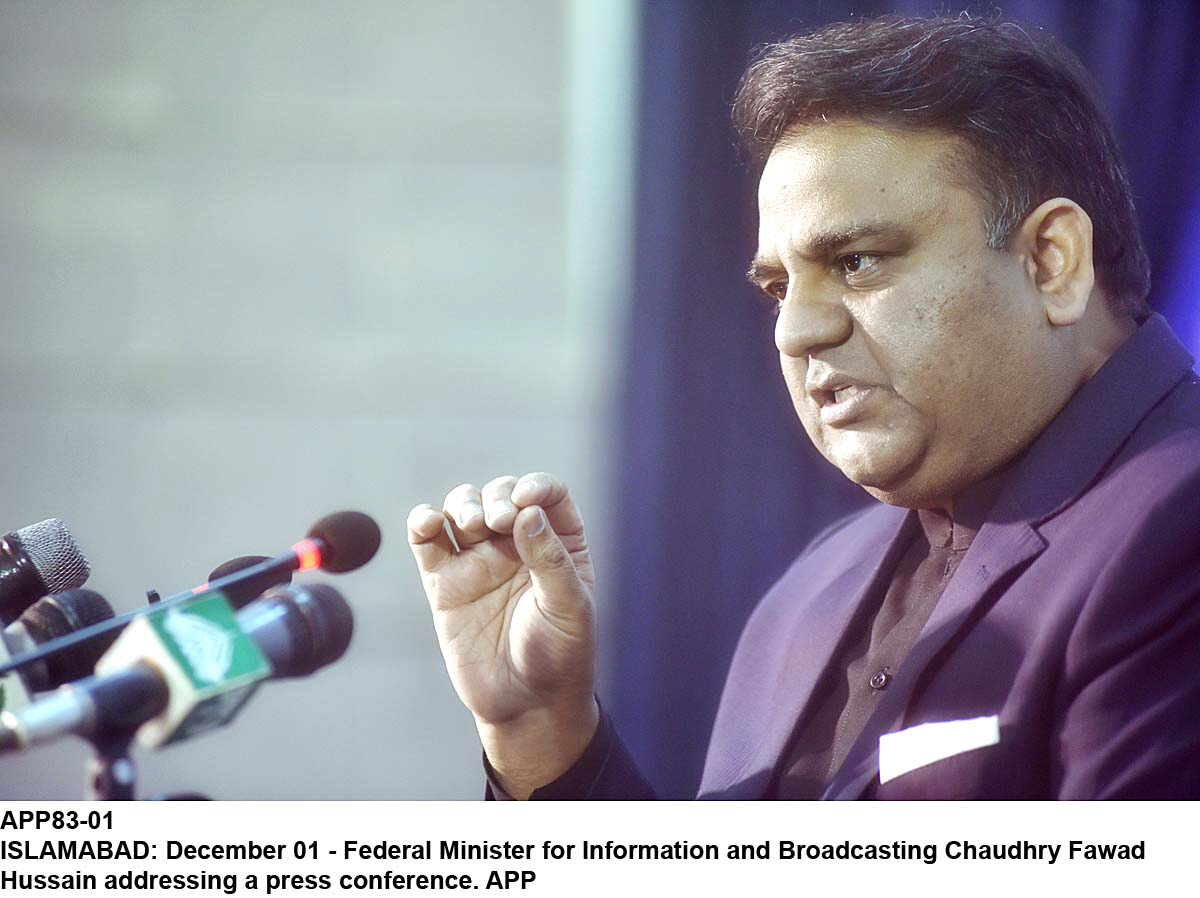 ---
JEHLUM/ISLAMABAD: Federal Minister for Information Fawad Chaudhry said on Sunday Pakistan had given a befitting response to those who threatened to attack and violate its territorial integrity.

Addressing a rally in his hometown of Jehlum, Chaudhry slammed Indian Prime Minister Narendra Modi for his tirade against Pakistan, saying, "You (India) tried to enter our house, what did you achieve? We taught you a lesson".

The minister maintained that due to Prime Minister Imran Khan's peace overtures, the risk of war between the two nuclear-armed states was fading away.

The US media has recommended the name of Imran Khan for Nobel peace prize because he saved the world from destruction, he added.

Fawad mistakenly refers to Russia as "USSR" on Russian TV interview

While highlighting the foreign policy achievements of PTI-led government, Fawad said the Gulf States welcomed Imran Khan as the premier of the country with huge respect and high regards.

He responded to PPP leader Khursheed Shah's warning that the government would be held responsible if anything happened to former premier Nawaz Sharif as his health worsened.

"He (Khursheed Shah) is not concerned about Sharif's health rather he is scared of going behind bars," Fawad remarked.

The minister said the government and opposition are in dispute over only one issue, which is accountability. "Whenever they (opposition) are held accountable for looting the nation's wealth, the opposition raises hue and cay and demands NRO-type deal," he added.
COMMENTS
Comments are moderated and generally will be posted if they are on-topic and not abusive.
For more information, please see our Comments FAQ