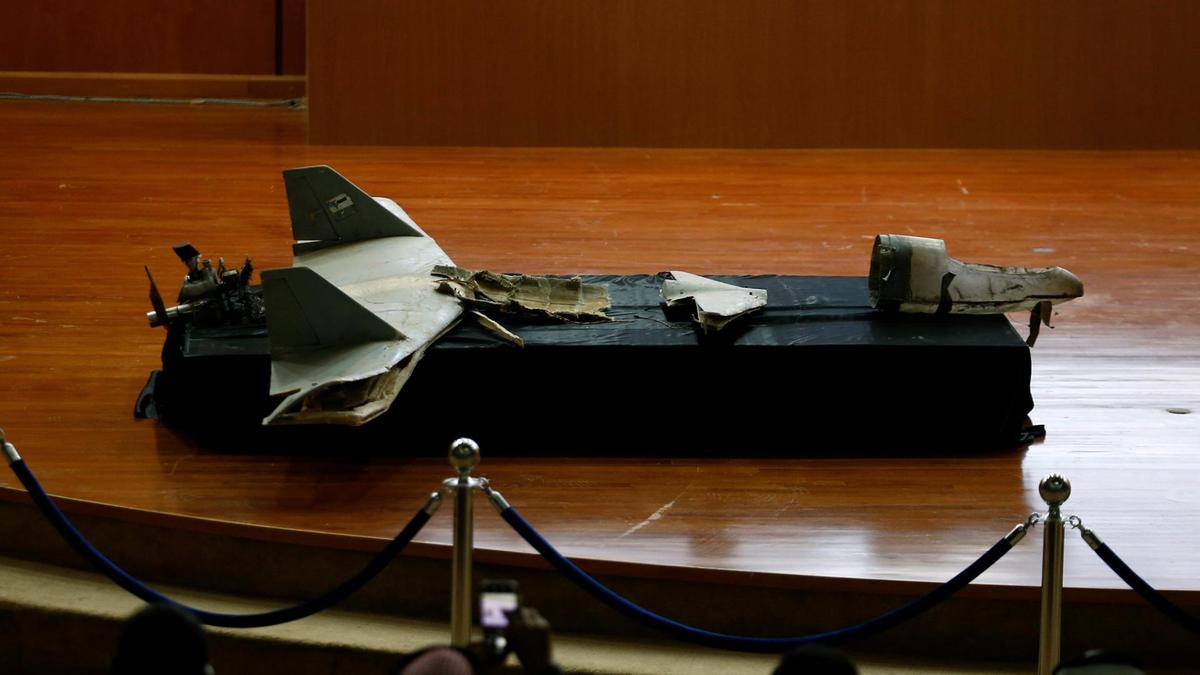 ---
Pakistan on Sunday expressed serious concerns over an attempted drone attack in the Saudi city of Abha carried out by Yemen's Houthis fighters.

Saudi Arabia's air defense systems shot down a drone over the kingdom on Friday, the Saudi-led military coalition said. The kingdom accused Houthi fighters of launching the aircraft and targeting civilians.

A statement issued by the Foreign Office commended the government of the "Kingdom of Saudi Arabia especially the Royal Defence Force for timely intercepting and destroying the drone before it could cause any serious damage".

Gunman attacks Saudi security forces at gate of Jeddah royal palace

"The news of injuries to Saudis and other expatriates, as well as damage to properties, as a result of falling debris of this drone remains a matter of concern," it added.

Pakistan reiterated "full support and solidarity with the leadership, the government and people of Saudi Arabia against any threats to its territorial integrity and Harmain Shareefaen".

"Such attacks, targeting the unarmed civilian population, are a clear violation of international law and pose a serious challenge to regional peace and security," said the FO. It also stressed that Islamabad stood in "solidarity with the Saudi government in fighting terrorism in all its forms and manifestations".

Saudi security shoots down recreational drone near royal palace

The drone attack

According to Saudi-owned Al Arabiya TV, the drone had been heading toward residential areas in Abha, around 230km north of the border with Yemen.

Some civilians suffered light injuries from debris when the drone was shot down, a Saudi state television quoted coalition spokesperson Colonel Turki al-Maliki as saying.

"The United Nations and the international community must unequivocally condemn Houthi terrorist operations both inside and outside Yemen," said Rajeh Badi, the spokesperson for the the Yemen government. "The complacency about, and non-condemnation of, such operations will embolden not only the Houthis but also all other terrorists in the world to continue to threaten international peace and security everywhere."

"The coalition's priority is Yemen's security and stability, and the war was imposed on it by the Houthi coup," Saudi Minister of State for Foreign Affairs Adel Al-Jubeir.

Civil war in Yemen has pitted the Houthis against the government of Abd-Rabbu Mansour Hadi since late 2014. The Saudi-led coalition intervened on the side of Hadi's government in 2015.

The coalition accuses Iran of supplying the Houthis with arms, including drones and missiles. Iran and the Houthis deny the accusations.

The Houthis have fired dozens of missiles into Saudi Arabia in the four-year conflict. Most of the missiles have been intercepted by the Saudi military.

With additional input from Reuters and The Arab News.
COMMENTS
Comments are moderated and generally will be posted if they are on-topic and not abusive.
For more information, please see our Comments FAQ