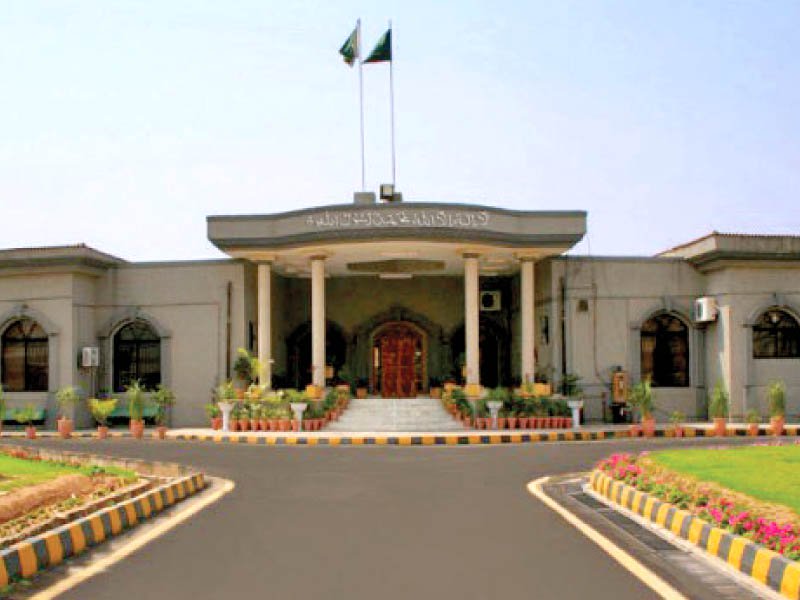 ---
ISLAMABAD: The Islamabad High Court in its written order in the cases pertaining to the regularisation of illegal constructions said on Saturday the Grand Hyatt and Bani Gala cases put the court in a difficulty because after regularising one illegal building all such buildings would have to be regularised.

The order by a two-member bench, comprising Chief Justice Athar Minallah and Justice Mian Gul Hassan Aurangzeb, said that the federal government must convince the court that it was formulating a policy on the issue without any discrimination.

The court raised the question of why not all the illegal constructions of Islamabad be regularised after Bani Gala and the Grand Hyatt. It said that the top court was not informed about the facts in the Bani Gala and the Grand Hyatt cases.

The order said that regularisation means legal requirements were not fulfilled in the first place. However, the order warned that regularising illegal constructions in Islamabad would have a great impact on the future of the capital. Even the climate and environment would be affected, it added.

The IHC order was issued on a petition filed by a builder, who constructed an illegal plaza in a private housing society of Islamabad on a park land.

The written order asked about the government policy regarding illegal constructions. It sought the policy be presented in the court in four weeks.

The federal government, while formulating the regularisation policy, must dispel the impression that its policy was only for the influential class, the order said, adding that the government must also convince the court that the policy was being chalked out without any discrimination.

The petitioner has cited the Supreme Court decision in the Bani Gala and Grand Hyatt cases. The court was told that review petitions in the Grand Hyatt case was pending in the Supreme Court, while the government was preparing a policy on this issue.

The written order said that the petitioner's lawyer had maintained that if the construction of Grand Hyatt and in the Bani Gala can be regularised then his client had the "greater right" and why the construction made by him could not be regularised.

The interior secretary and the Capital Development Authority (CDA) Chairman, Amir Ali Ahmed, appeared in the court in person. Ahmed's stance was also made part of the written order, which said that a review petition had been filed in the Grand Hyatt case. The next will be held on April 4th.
COMMENTS
Comments are moderated and generally will be posted if they are on-topic and not abusive.
For more information, please see our Comments FAQ