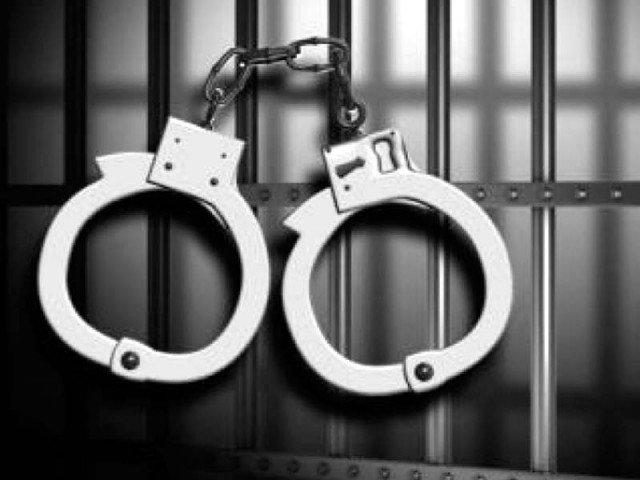 ---
QUETTA: The city police on Friday claimed that it has arrested a gang of six dacoits including the ringleader involved in carrying out robberies in Quetta and Kuchlak disguised in security forces uniform.

Addressing a press conference, DIG Quetta Abdul Razzaq Cheema said, the gang was captured in Kuchlak, 25 km away from the provincial capital, by central investigation agency (CIA).
The leader of the gang Commander Abdul Razzaq, Muhammadullah, Habibullah, Muhammad Yaseen, Muhammad Saleh, and Naqeebullah had been shifted to central jail after identification parade by the victims.

"The notorious gang has looted dozens of people in the provincial capital and Kuchlak by introducing themselves as police and Frontier Corps officials while using an ambulance," said the DIG.

"Sophisticated weapons, security forces uniforms, gold, expensive watches, motorbike and an ambulance have been confiscated from their possession," he said, adding the ambulance was being operated by the name of Al Subhan Ambulance Company.

Cheema said: "We have cancelled the registration of Al Subhan Ambulance Company and writing a letter to the Health Department to cancel their licence".

During the investigation more members of the gang were revealed and hunt for their arrest was under way, the DIG said, adding that operations were also being conducted in the areas to arrest other groups of five wanted people.

On the occasion, a local trader who was robbed by the gang announced Rs200,000 reward for the police team which busted out the notorious dacoit gang.

He added: "Last year a group of people disguised in security forces uniform barged inside my house and on the name of security checking they robbed my family and snatched more than half million rupees".
COMMENTS
Comments are moderated and generally will be posted if they are on-topic and not abusive.
For more information, please see our Comments FAQ