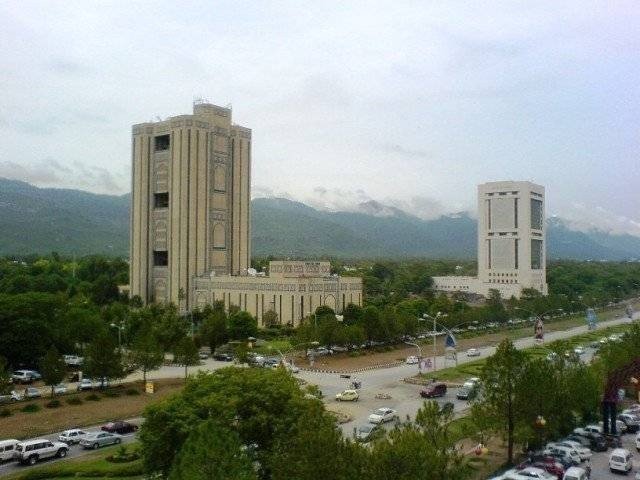 ---
ISLAMABAD: In a surprising admission, the housing ministry on Friday disclosed that no money whatsoever had been paid to the affectees of Sector G-14/1 as compensation for their built-up property.

This was disclosed during a session of the Senate on Friday.

Minister of State for Housing and Works Shabbir Ali told informed the Senate that a survey of Built-Up Property (BUP) in Sector G-14/1 could not be completed due to resistance from local residents.

Despite that, he said that an assessment of the area was underway using Geographic Information System (GIS) technology.

Speaking in the House, he said it the Islamabad Capital Territory (ICT) administration was primarily responsible for carrying out the survey in the sector.

At this, Senate Chairman Sadiq Sanjrani directed the minister to speed up the survey process.

The leader of the House Senator Shibli Faraz also stressed that the housing ministry proactively pursues the matter.

A reply submitted by the ministry read that the Federal Government Employees Housing Foundation (FGEHF) had charged allottees for the cost built-up property and development charges.

However, the foundation did not take any development charges from the allottees of Sector G-14/1 because no development work was being carried out in the sub-sector.

Furthermore, no amount whatsoever had been paid to the affectees of the sub-sector as compensation for BUP.

"Major areas of Mauza Chalow and Mauza Jhangi Syedian lie in sub-sector G-14/1 and affectees of the sub-sector had been paid compensation regarding the cost of land as per their Mauzas, not sub-sector wise," the reply read, adding, "Compensation to affectees was made through the Islamabad Land Acquisition Collector (LAC)."

In this regard, the ministry said that the foundation had already paid the LAC and that 80 per cent of affectees have received compensation for the cost of their land. The remaining 20 per cent of affectees could not be compensated due to their own land disputes which are pending in courts.

"The survey of BUP was going on. However, in some areas of Sector G-14/1, access was not being granted to survey teams by the local residents of the area. Hence, the assessment of BUPs had been completed through Geographic Information System (GIS) technology," it added.

The house was further told that after compilation of the physical survey, the award for payment of BUP will be announced by the LAC.

As Sector G-14/1 was densely occupied, therefore considerable time was required for vacation and subsequent development of the area.

Hence, a tender issued for hiring a consultant for designing, estimating the cost of the project and execution had been cancelled and would be issued at a later stage.

Published in The Express Tribune, March 9th, 2019.
COMMENTS
Comments are moderated and generally will be posted if they are on-topic and not abusive.
For more information, please see our Comments FAQ