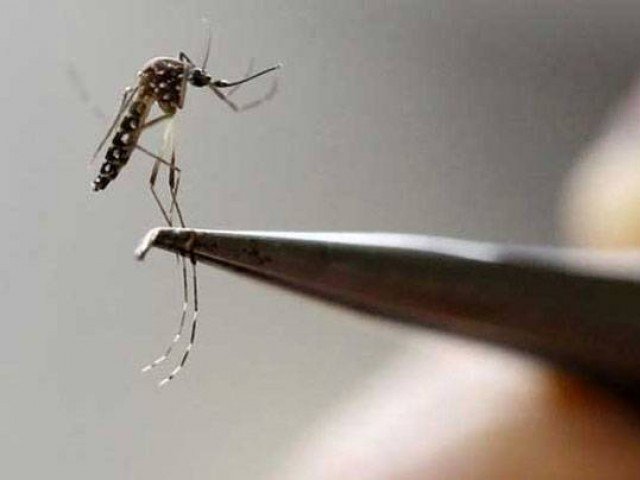 ---
RAWALPINDI: An anti-dengue campaign on a larger scale is set to begin in Rawalpindi from March 11. Directions in this regard were issued on Friday by Punjab Chief Minister Usman Buzdar.

District health officers have already been anxious after their surveillance teams kept finding dengue larvae across Rawalpindi during the winter season.

Under the upcoming anti-dengue campaign, health officers of all districts have been directed to conduct a door-to-door campaign at residential structures and commercial establishments across the province. For this purpose, districts have been divided up into sectors and mobile teams formed.

The police force has also been directed to book people from whose properties dengue larvae are detected.

The intensity of campaigns has been divided into categories. Those areas from where most dengue larvae were detected last year or most cases were reported from have been placed in category 1 for focus during the upcoming dengue campaign.

Moreover, health officials have been directed to focus on areas located on the confluence of the twin cities of Islamabad and Rawalpindi including Rawat, Islamabad Expressway, IJ Principal Road, and Pir Wadhai Road.

Fumigation campaigns are set to commence in April. Moreover, weekly meetings on dengue preparation and updates have been declared mandatory. To ensure they are focused on the task at hand, it has been directed that officers involved in the anti-dengue campaign will not be bound for other duties during the campaign.

Moreover, health officers will be empowered to hire additional staff as required for the campaign.

In Potohar Town, as many as 180 teams are carrying out anti-dengue surveillance to trace dengue larvae and eradicate them. This was disclosed by Potohar Town Deputy District Health Officer Dr Mubahsir Hussain on Friday.

He said that as the weather changes, all resources were being utilized for eliminating dengue in 37 union councils of Potohar town and that their department was fully mobilized for conducting this task.

Dr Hussain called on residents of the town to keep an eye on junkyards, schools and under-construction buildings and all other places where dengue larvae could grow. He urged them not to leave any place wet or with stagnant water.

Polio campaign

Of the three environmental sample tests for poliovirus conducted in the city, two have returned as positive while one test has returned a negative result.

Owing to this discovery, the government has decided to launch another anti-polio campaign in the district from March 25 to March 29.

One of the worrying aspects is that instead of making a dent in the number of parents who have been refusing vaccination, their numbers have instead increased. This has confounded district administration and health officials.

Rawalpindi Additional Deputy Commissioner Saima Younas has taken strict notice of this and has directed to make a separate list of such parents who had refused vaccination and a separate list of parents who first allowed polio drops to be administered but have now either refused or have 'disappeared' their children and to find out where these children are now.

Published in The Express Tribune, March 9th, 2019.
COMMENTS
Comments are moderated and generally will be posted if they are on-topic and not abusive.
For more information, please see our Comments FAQ