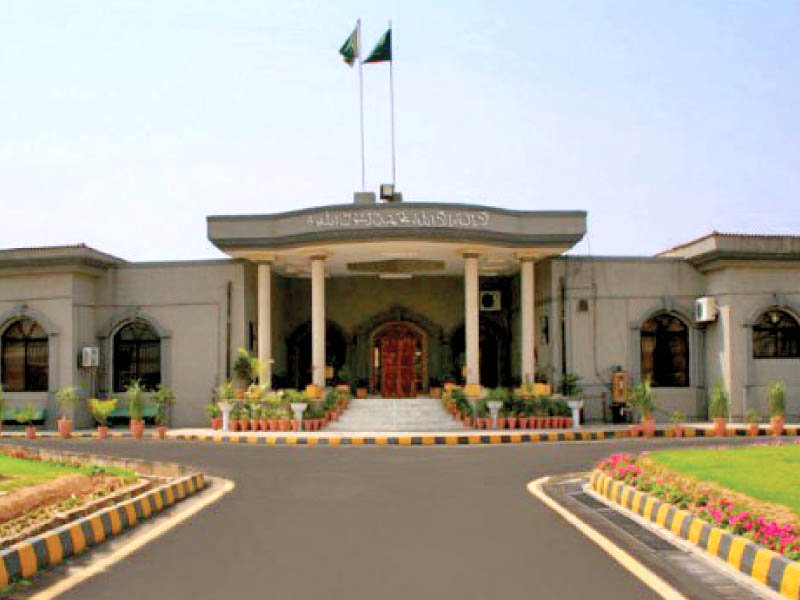 ---
ISLAMABAD: Islamabad High Court (IHC) Chief Justice Athar Minallah has summoned legal arguments regarding the specific situation and limited domain in which a high court can take suo motu notice.

The question arose during a hearing of the Pakistan Telecommunication Company Limited (PTCL) in which the company's lawyer argued that the court does not have the authority to take suo motu in the case.

Justice Minallah observed that the court was taking suo motu notice in the matter in accordance with clause 115 of the code of conduct clause 115. He also inquired as to why the court cannot take suo motu in some specified matters, while asking the layer to come prepared with arguments in the next hearing and convince the court. The IHC chief justice has summoned arguments on March 25.

Deputy Attorney General Syed Tayyab Shah informed Daily Express that the high court has limited authority and it can be used against the different decisions of the courts of civil and sessions' judges which are subordinate to the high court. However, its domain is not wide in taking suo motu notice like that of the Supreme Court.

Extradition case

The Islamabad High Court (IHC) on Friday maintained its stay order till next date against the possible extradition of a Pakistani citizen allegedly involved in planning an attack in New York City.

IHC takes up lack of job quota for capital

Justice Mohsin Akhtar Kayani heard the case filed by the father of Talha Haroon challenging the extradition decision of the district administration. The petitioner's counsel pleaded before the court that no evidence was found against Pakistan's citizen Talha Haroon for planning an attack in the US city.

During hearing, the bench remarked whether there was evidence of Talha's communication with the main accused involved in the planning. The petitioner's counsel adopted the stance that his client's laptop had been confiscated but no evidence was found.

He said the US government had failed to provide any proof to back up its allegation that Talha was planning terrorist activity with the connivance of the other accused.

Later, the court adjourned the case for a week, wherein the petitioner's counsel would continue his argument.

It may be mentioned here that an additional deputy commissioner of Islamabad had decided on January 15, 2017, to extradite Talha Haroon following a demand by the government. However, the IHC stayed the decision on March 27, 2017, on a petition of Talha's father.
COMMENTS
Comments are moderated and generally will be posted if they are on-topic and not abusive.
For more information, please see our Comments FAQ