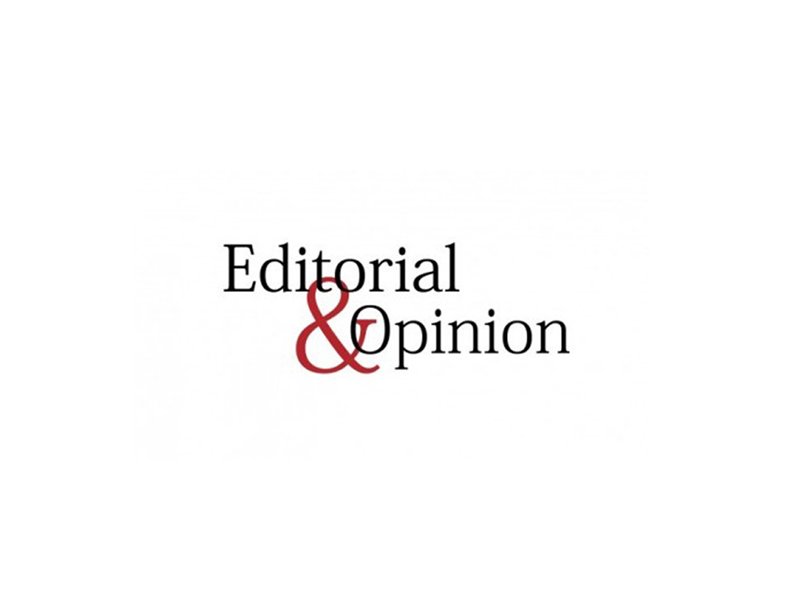 ---
The recent meeting of the National Security Committee (NSC) of Pakistan convened to discuss the situation that unfolded after the Pulwama attack in India-Occupied Kashmir, which killed at least 50 Indian troops, dismissed Delhi's charges of Islamabad's involvement in the strike acknowledging slow and sloppy implementation on National Action Plan (NAP) to counter violent extremism and terrorism in the country.

The NSC meeting, chaired by Prime Minister Imran Khan and including three services chiefs, banned two suspected entities Falah-i-Insaniyat Foundation (FIF) and Jamaatud Dawa (JuD), believed by India to be the front organisations of banned Lashkar-e-Tayyaba (LeT), blamed since long by India for carrying out terrorist attacks in Mumbai in November 2008. While the NSC meeting demonstrated the will to implement NAP in its true spirit, the realisation that the plan could not be implemented with dedication is quite important. Although the previous Pakistan Muslim League Nawaz (PML N) government must be held responsible for effective implementation of NAP, the present government of Pakistan Tehreek-e-Insaf (PTI) must have clear understanding to strategise the execution of the plan.

NAP was framed by the entire political leadership of Pakistan after the loathsome Army Public School terrorist attack in Peshawar on December 16, 2014 to counter extremism and terrorism in the country and had 20 points.

Insofar as the two important points of NAP — on execution of convicted terrorists and formation of speedy courts to try those accused of terrorism — there has been some encouraging implementation. The NAP point regarding ensuring that no armed militia could function in the country has had needed a holistic policy as mere declaration would not suffice. This policy must be the combination of at once outlawing militias, taking effective legal action against them apart from use of effective military and police force to physically and forcefully stop these militias from operating. Moreover, the strategy must be a combination of physical, psychological and economic measures to stop armed militias from operating. As required under NAP, to strengthen the National Counter Terrorism Authority (NACTA) can be done by inducting or consulting experts and genuine analysts, who have a background in terrorism studies. The fifth point regarding countering hate speech and extremist material requires the government courageous steps. It has to ruthlessly and indiscriminately enforce the already existing ban on the use of loudspeakers installed in mosques for any other purpose than call for prayers Azan. Moreover, government has also to crack down on all published and broadcast materials as well as internet sites through which extremists and terrorists carry out their propaganda and get recruits, finances and sympathisers. NAP also calls for choking financial resources of terrorists. In this regard the government agencies have to identify the huge business complexes, which extremist and terrorist groups have established and which are their main sources of financing. Then the government must end any unofficial Hundi and Hawala methods of money transactions of money. Some progress is there but a lot more needs to be done.

The next point of NAP calls for ensuring that proscribed organisations do not re-emerge. Again this is a matter of government commitment to its own words regarding countering terrorism. Otherwise, every knowledgeable person knows how banned organisations re-emerged and what new nomenclature they adopted.

The ninth point of NAP — which deals with taking effective steps against religious persecution — could be initiated by banning all sources of unofficial fatwas (edicts) and revamping the government-funded district and provincial muftis and khateebs arrangement.

Ostensibly the most important point of NAP is the registration and regulation of madrassas. Given their physical existence and the historic contribution of the seminaries to religious extremism and terrorism in the country and above all the occurring of the ineffably gruesome Peshawar carnage on children, regulating and registering madrassas should have been quite easy. However, the PML-N government failed to take advantage out of it. Even now the way forward is to regulate the affairs of madrassas without fearing any political or public outcry. The NAP point about carrying out administrative and development reforms in erstwhile Fata with immediate focus on return of IDPs is of extreme significance. Although Fata has been merged with K-P, the step has given rise to more conflicts. This needs to be seriously looked into otherwise the continued crisis and conflict in the former tribal areas would continue to feed extremism and terrorism in entire Pakistan. If the merger is not working, some new arrangement could be pondered over.

NAP calls for tangible measures against abuse of internet and social media for terrorism. This is very much possible. If the PTA could block the YouTube and thousands of pornographic sites very effectively, why could it not block the sites used by the extremists and terrorists?

The 15th point of NAP which emphasises on the zero tolerance for militancy in Punjab is of fundamental significance. Historically the PML-N has had very strong linkages with banned extremist and terrorist organisations. In fact, the PML-N has used these organisations for getting as many votes and parliamentary seats as possible. So the PML-N did not give up this strategy. The present PTI government has to come up with a new strategy to dismantle terrorist networks in Punjab.

The NAP provision taking operations in Karachi to its logical conclusion was laudable but needs the involvement of military authorities apart from the PPP, the ANP and the MQM, all of which have militant and terrorist wings there. Even if these parties do not concur then a blitzkrieg type research and intelligence-based targeted operation must be carried out to purge Karachi of extremism and terrorism of all types.

The 18th point which calls for firmly dealing with sectarian terrorists was quite easy to implement if all the mosques and Imambargahs owned and operated by sectarian organisations had been taken into government control. So this is the only way forward.

The point regarding formulation of a comprehensive policy to deal with the issue of Afghan refugees, beginning with registration of all unregistered illegal refugees, is extremely significance. However, one is at a loss what is the logic of registering illegally-staying Afghans? They need to be sent without any further delay as the state does not have any other option. 

Published in The Express Tribune, March 9th, 2019.

Like Opinion & Editorial on Facebook, follow @ETOpEd on Twitter to receive all updates on all our daily pieces.