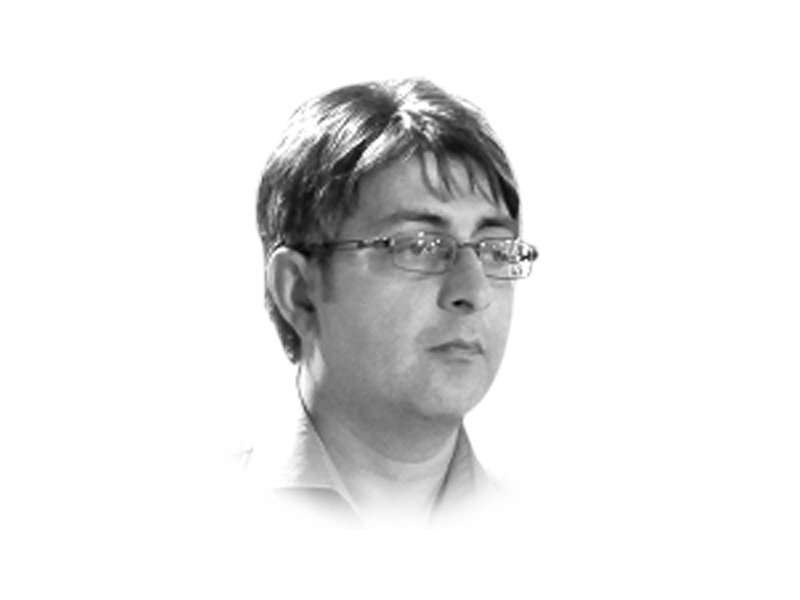 ---
"We do not wish to go into war. But please be rest assured should you initiate any aggression, first you shall never be able to surprise us. Pakistan armed forces shall never be surprised by you. But let me assure you we shall surprise you. Because you initiate, we shall also dominate the escalation ladder. We shall have superior force ratio at decisive points… I hope you get this message and don't mess with Pakistan." As the official Spokesman of Pakistan Army Major General Asif Ghafoor read these lines on February 22, it did not occur to any reporter to ask if he was sharing his own thoughts, conveying the Army Chief's message or sharing the military consensus. Since he is the spokesman of the armed forces, let us choose the all-of-the-above option and move on. All of the above because it is significant.

On February 22 these lines seemed a little unsubstantiated. India had made outlandish claims in the past and Pakistan had not responded in kind. Since the Kargil crisis, Pakistan had not participated in any major on the record military conflict with India. And the end of the Kargil episode was not highly encouraging. Granted that the two forces had spent most of 2002 in an eyeball to eyeball confrontation but fortunately hostilities had not broken out. And then there is the talk of lack of conventional equality between the two countries. Hence you can understand how that statement sounded in view of the national morale.

But then on February 26, India struck. Its warplanes entered Pakistani airspace and reportedly discharged Spice 2000 bombs. The news was officially broken by the Pakistani side, not India. Another tweet, another press talk, another warning. This time the promise was made that unlike India when Pakistan retaliated the evidence would speak for itself. It was a jibe about unsubstantiated Indian claims in the past. But you can understand how in view of the all-pervasive demoralisation this talk sounded that day. The Pakistani Prime Minister had already stated in a televised address to the nation that if India attacked, Pakistan would have to retaliate. So, what were we waiting for? The red line had been crossed already.

Lost at the time was the focus on details. The Indian side was also not very forthcoming. The Indian media, the large active chunk of it had already lost all credibility in our eyes. More outlandish claims were soon to surface through the BJP propaganda mouthpiece news channels. A seminary was struck killing about 250 'terrorists'. No, wait, 300. No, 400. Evidence? As Douglas Adams would put it: none at all. As time passed we were to learn that while India did cross a red line on that day and violated the UN charter by intruding in Pakistani air space, its planes were accosted before it could reach beyond the tactical depth. Since Pakistani aerial patrols confronted the Indian formation, they immediately turned back and retreated. And while doing so they discharged their payload. Had the smart bombs landed on any populated area, the Indian side would have called them terrorists and easily declared victory. But the fact that the Indian side was accosted immediately and could not get the bare minimum of it desired result shows you that Pakistan could not be surprised.

The following day was a different story altogether. Pakistan had two definite kills. One Mig 21 Bison had been downed and its pilot captured. Another Sukhoi Su-30MKI went down behind the enemy lines and its pilots not as lucky as Wing Commander Abhinandan. As if it was not enough, a hysterical Indian side had shot down its own Mi 17 helicopter in an incident of friendly fire, a typical proof of shock and surprise. Interestingly, Pakistan seems to have recorded its air response to India and might release the footage whenever it feels a need to bring down India's house of lies. The Indian claim of F-16s being used in retaliation, its captured wing commander's hot pursuit and destruction of an F-16 all figments of its painfully overactive imagination. Only JF-17 thunder planes were used in retaliation, we were to learn.

"I'm always ready for a war again/ Go down that road again / It's all the same /I'm always ready to take a life again / You know I'll ride again / It's all the same (ooh, ooh, ooh)". These lines from The Weekend's beautiful song Pray for Me were playing in my mind as I heard the news. But that wasn't like me. I am not a warmonger. So why think about a war song now? Then it hit me. Through this OST my mind was reminding me of Black Panther movie. It is the story of an African country which to the outside world appears as badly broken but in fact is a hidden superpower endowed with vast deposits of vibranium, a fictional if highly sought-after mineral. Pakistan's Wakanda moment had arrived.

I know it is merely a stretch of the imagination. Pakistan is neither a hidden superpower nor does it have any secret deposits of exotic metal. But the dramatic effect produced by the Indian inability to surprise Pakistan and the surprising retaliation in return is all the same. And it was not merely the military response that outclassed India. Pakistani premier's announcement that the captured pilot would be returned immediately made us all proud. Likewise, an overwhelming majority of Pakistani media outlets preferred to deal strictly in facts exhibiting to the world how they had come of age. I have always believed that the only strategic depth Pakistan needs to explore is the hidden depths of its citizens. They are its vibranium.

We know that the confrontation is far from over, but here is what Pakistan has already gained. International image and self-image. An international image of a pacifist but a battle-hardened nation with great endurance, resourcefulness and ability. And a self-image which is basically a vindication of all past missed opportunities. Hey, we could have done it if we wanted to. After the demoralising effects of two decades following the Kargil debacle, the pain and suffering of fighting a long war against terrorism on our own soil, this self-image is just the right sort of pick-me-up that the doctor ordered and may keep us going for a decade or two. Meanwhile, the meanness of spirit in Modi's India stand exposed. If this is what the bullies next door wanted to achieve, all Pakistanis need to thank them. If not, it would explain why fanatics might win battles from time to time but invariably lose the war. Imagination and fanaticism do not work in tandem. Wakanda forever then. Or better still: Pakistan forever!

Published in The Express Tribune, March 9th, 2019.

Like Opinion & Editorial on Facebook, follow @ETOpEd on Twitter to receive all updates on all our daily pieces.
COMMENTS (3)
Comments are moderated and generally will be posted if they are on-topic and not abusive.
For more information, please see our Comments FAQ