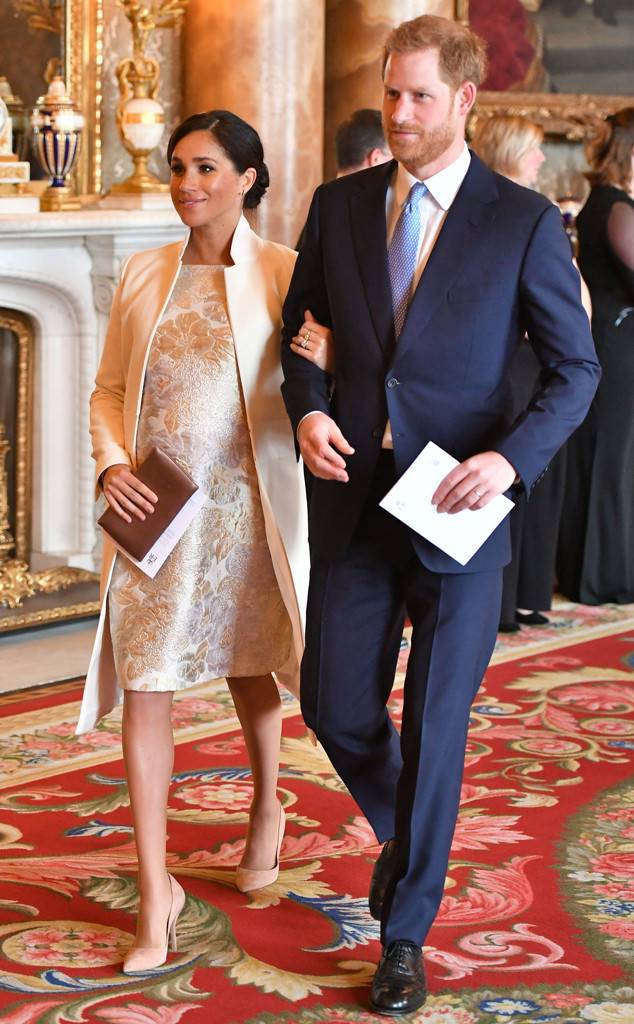 ---
Baby Sussex isn't due for another month or so but royal watchers are already gobbling up details about his or her nursery and Meghan Markle's birth plan, filling in all the blanks as they see fit. London or Surrey are the top two guesses for where Prince Harry's lady love will deliver their first-born come mid-April but after that, they baby will most likely lead a relatively normal existence compared to cousins George, Charlotte and Louis.




Of course, there will be some expectations and pressures but according to E! News, Baby Sussex won't carry the weight of a royal title as such as he or she only has the slightest chance of ascending to the throne. Born seventh in the pecking order, the newest royal will be a spare heir just like their daddy: privy to all of the perks but free to follow their own pursuits with a job as a full-time royal to fall back on.

Meghan and Harry are already seeing to it that their baby gets ample privacy. They're moving into the lush, 35-acre Frogmore Cottage in Windsor, some 25 miles outside of London. The latter deemed this the best setting to raise children and "escape the goldfish bowl of royal life," as Daily Mail quoted him as saying.  According to a source, Frogmore Cottage "is secluded, peaceful, tranquil and, most importantly, private;" where no one will see them coming or going.

All the better for the latest little one, who will be allowed to pursue whatever he or she pleases. Vanity Fair reported that the royal couple wants to give their children a "fluid" upbringing.  "Meghan said they plan to raise their child with a fluid approach to gender and they won't be imposing any stereotypes," revealed a source.

Meghan is being harassed the same way Diana was: George Clooney

They also intend to forgo professional help in raising the child, instead choosing to lean heavily on Meghan's mom Doria Ragland. The couple has already included a room for her in their renovation plans. And while eldest cousin Prince George attends Thomas's Battersea, the private preparatory academy already a far cry from the all-boys boarding school William and Harry were educated at, the Sussexes are considering an option that's far less British.

Meghan and Harry "are thought to want a more diverse education for their child," another source told shared. "Meghan is also keen for her child to be fully aware of his or her American heritage." Hence, ACS Egham International School in Egham, Surrey, is a reportedly a top choice as it offers an American curriculum to students aged four to 18.




Also, for all the chatter of a family feud between sisters-in-law Meghan and Kate, the baby is believed to have brought them closer, what with the latter helping with baby shopping and volunteering to hold an intimate celebration ahead of the delivery.

Though Meghan has a large circle of friends around the world and in the US in particular, she feels she's lacking "a group of moms in London to lean on," an insider told Us Weekly. This has given her even motivation to shore up her bond with Kate.

Have something to add to the story? Share it in the comments below. 
COMMENTS
Comments are moderated and generally will be posted if they are on-topic and not abusive.
For more information, please see our Comments FAQ