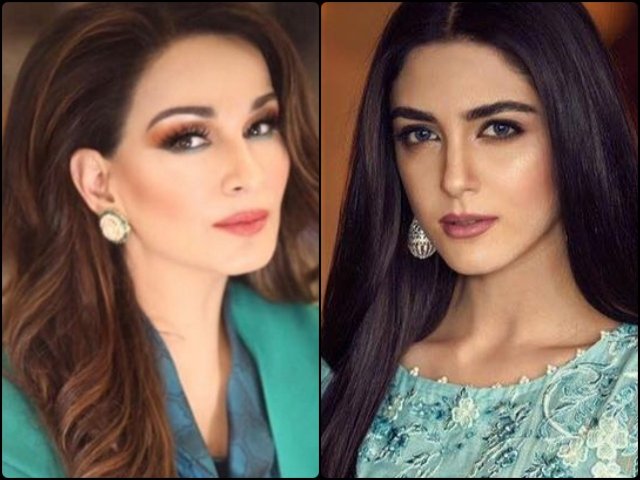 ---
There's a certain excitement in the air today. International Women's Day always manages to bring everyone together and provides a positive platform for many to speak out upon, particularly regarding topics revolving around women. Whether it's praising them, their lives or speaking up for women's rights, everyone has something to say. To mark the occasion, here are some local politicians and celebrities who took to social media to share their thoughts.

1. Bilawal Bhutto




The Chairman of the Pakistan Peoples Party shared some poetry to honour his late mother Benazir Bhutto. "Woh dushmano pay teer thee, woh bint-e-Zulfikar thee. Sunno, kay uski qabar bhee, fatah ka aik nishaan hain. Ussi kay pass teer hain, ussi kay haan kamman hain. #BenazirBhutto #WomansDay," Bilawal tweeted, sharing an old picture of the former Prime Minister and his younger self with siblings Aseefa and Bakhtawar.

He added, "On this International Women's Day, I pay tribute to Shaheed Benazir Bhutto, the first female PM in the Muslim world. She battled extremism, authoritarianism and patriarchy for 30 years . We will build a progressive Pakistan, a feminist Pakistan and a Benazir Pakistan in her memory."

2. Maya Ali




Actor Maya Ali shared a video message for her fans on Instagram with an accompanying note that read, "On this women's day, my message to all of you is to be your true self."

3. Shehbaz Sharif




Shehbaz honoured women with a tweet that said, "A day to celebrate and honour the incredible work our women are doing to strengthen their families, communities and the country."

He continued, "The women of Pakistan have come a long way but a lot needs to be accomplished and soon. Satisfied that the government  introduced massive reforms for women empowerment. Our commitment to the women empowerment agenda is absolute and we will continue to uphold it."

4. Ayesha Omar




Model, singer and actor Ayesha Omar wished everyone a Happy Women's Day in her own special way. She shared an image of a conversation between Archie Comics' characters Betty and Veronica. "If he can do it, WE can do it!" the picture shows Veronica saying. To this, Betty responds, "Was there ever a doubt?"

The Karachi Se Lahore actor captioned the image saying, "Celebrating all you wonderful women today..."

5. Sherry Rehman




Giving reference to the Aurat March, Senator Sherry Rehman wrote, "I march because I don't accept violence against women. I march against harassment at the workplace. I march because public spaces are domains where I too have the right to have my voice heard. I march because we still have a long way to go #WomensDay2019."

6. Meera Jee





Renowned actor Meera Jee shared a photo of her colleagues on Instagram to celebrate Women's Day. She wrote, "Think like a queen. A queen is not afraid to fail. Failure is just another stepping stone to greatness."

7. Imran Khan




The Prime Minister of Pakistan took the opportunity to pay homage to the legendary Fatima Jinnah. "On Women's Day, we pay tribute to Fatima Jinnah who stood steadfast beside the Quaid in his struggle for Pakistan. We reaffirm our commitment to ensuring women a secure and enabling environment to play their rightful role in our nation's development."

Have something to add to the story? Share it in the comments below.
COMMENTS (1)
Comments are moderated and generally will be posted if they are on-topic and not abusive.
For more information, please see our Comments FAQ