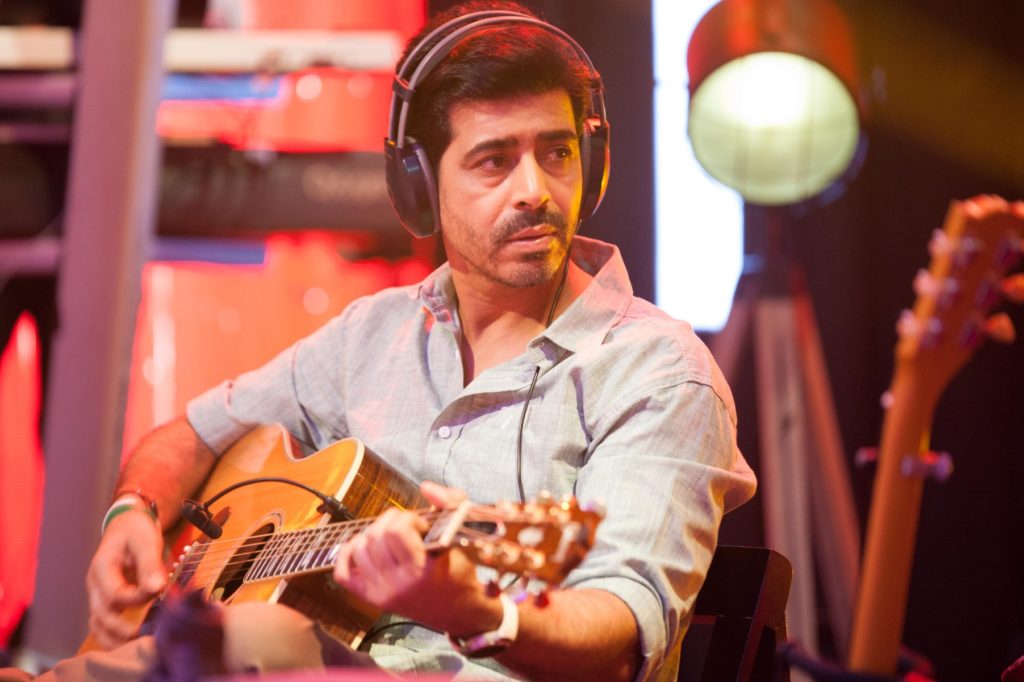 ---
KARACHI: Well-known session player and Coke Studio guitarist, Imran Akhoond, has stopped going to live gigs. He fears the incident that took place two months back might happen again. Either a friend comes to pick him up from home or he takes a Careem - all in order to avoid the trauma he suffered on January 16.

After hearing of a death in his in-laws, Akhoond along with his wife and younger daughter drove off to Buffer Zone to offer condolences at 5am. Just when he was about to step out, two unidentified armed men stormed beside the car and pushed him back. "'Keep looking forward and listen to us carefully," Akhoond recalled them as saying. "'What you are doing is Haraam and against the spirit of Islam. The music you play on TV is backed by Jewish companies and that is also forbidden. I hope you understand what we are trying to tell you," they warned.

We can't talk about sex or drugs in our music: Shuja Haider

Looking for answers

The incident took place in Buffer Zone while Akhoond is a resident of Gulshan-e-Iqbal.

His recollection of the incident can be corroborated with the complaint he registered in the Taimuria Police Station four days after the incident. No FIR was registered despite repeated requests. "Fifteen days later they [police] called me and asked, 'what should we do with your complaint' and I told them, 'it's not my job to find out who did it.'"

There has been no action on Akhoond's complaint. He claims to have not performed any night gigs and also prefers to go out for chores in broad daylight. "My family and I are scared to death. The threat was clearly aimed at the profession I have been involved with for the past two decades," said Akhoond.

The 48-year-old musician started his career in 1997 as a session player for Junaid Jamshed and went on to play for the likes of Awaz and Hadiqa Kiani. He then joined Shehzad Roy as a permanent member of his line-up. In 2013, Akhoond became a part of Coke Studio's house band and remained affiliated with the show for four years, before switching over to Pepsi Battle of Bands in 2018.

Veteran guitarist Asad Ahmed ties the knot

Police inaction

When The Express Tribune reached out to Central Zone SSP Arif Aslam Rao for comment or an update in the investigation, he claimed he was unaware of this incident, adding that he would respond after following up with the police station. Despite repeated reminders over two days, SSP Rao did not respond to the query.

"I belong to the middle class and have been living in an apartment in Gulshan-e-Iqbal for the past 35 years," said Akhoond. "I can't afford to hire security and the complacency of the police on this matter is outrageous," he added.

The musician tried following up after the incident but the police told him to get a CCTV camera installed outside his apartment building and be more mindful of people around him.

"This is a matter of my bread and butter. I can't drive around with my instruments, I have been recording from home as much as I can but there has to be a way out for an artist in this country," he exclaimed.


Published in The Express Tribune, March 8th, 2019.

Have something to add to the story? Share it in the comments below.
COMMENTS (3)
Comments are moderated and generally will be posted if they are on-topic and not abusive.
For more information, please see our Comments FAQ