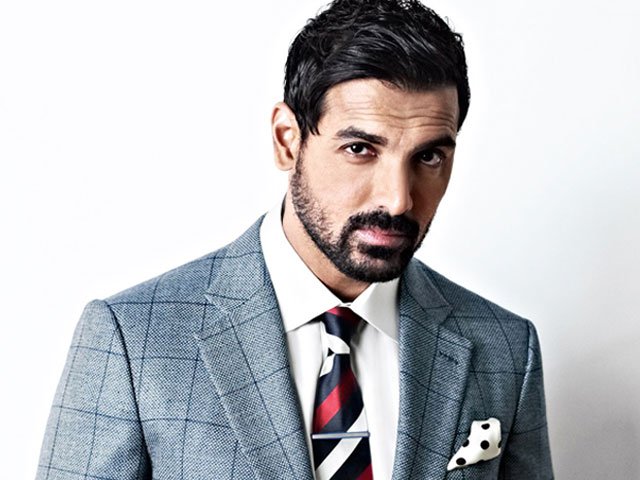 ---
It seems like Bollywood celebrities can't resist commenting on the current tense situation between Pakistan and India. While a handful of them have posted hateful messages on social media, there are many like Sonam Kapoor and Sonu Nigam who have been advocates of peace in the recent past. Joining the bandwagon is B-town heartthrob John Abraham.




The actor, who was present at the trailer launch of his upcoming film RAW – Romeo Akbar Walter, said he feels Indians are stereotyping Pakistanis. On the same note, he slammed the concept of hate speech. "Indians are stereotyping the people of Pakistan and that's probably the most dangerous sign. It shouldn't happen. There has to be a war against terror, not against a country, a particular religion or between multiple religions," said John.


Watch: @Roymouni & @TheJohnAbraham open up on #PulwamaAttack!#RAWTrailer pic.twitter.com/N6xgiJqZdW

— Pinkvilla (@pinkvilla) March 4, 2019


John will star as a Raw agent in his upcoming project alongside Mouni Roy, Jackie Shroff and Sikander Kher. The film is scheduled for release on April 5, 2019. When asked why it is releasing at a time when patriotism is at its peak in India, he added, "We don't want to sound like opportunists in the current situation. The producers had planned almost a year ago that they will be releasing the film around this time."




John further condemned artists who participate in political conversations only to stay relevant. "Actors shouldn't speak up on the political situation to be in the trends. They should only comment if they are fully aware of the situation in the country."

Stating he has always been straightforward about everything, John stated, "I am very clear in my outlook. I will probably get picked on, but I am not going to sit on the fence and say nahi yaar, yeh audience ko acha lagega, yeh bura lagega (The audience will like this or like that)."

Have something to add to the story? Share it in the comments below.