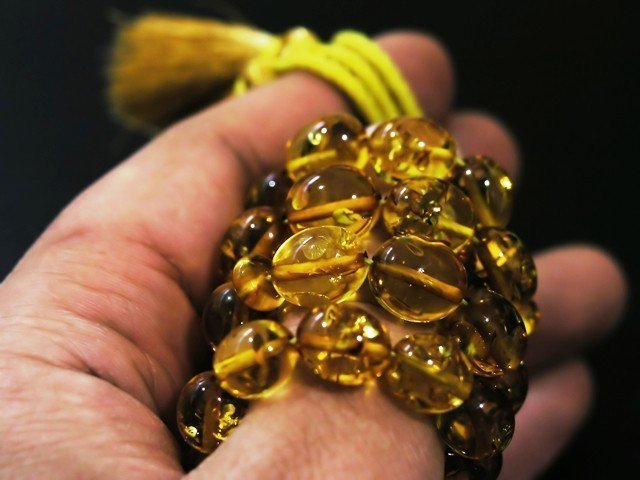 ---
FAISALABAD:

A fake faith healer deprived a family of its belongings and fled with the booty in Tandlianwala tehsil's Mamu Kanjan area, Express News reported.

Police said that an unidentified 'faith healer' visited the house of Ghulam Abbas in 546-GB Village. After examining the surroundings, the accused told the man and his family that he would be able solve all their problems through his amal.

He also narrated fabricated tales of others who benefitted from his amal.

Ghulam Abbas and his family were suitably impressed by the charlatan.  After some time, the culprit asked the victims to bring some juice and sugar so that he could carry out the amal.

He told them that all problems would be solved after consuming the drink. However, the family fell unconscious immediately after taking the liquid down.

Taking advantage of the situation, the 'faith healer' stole Rs7,000, jewellery and other valuables before fleeing.

Later, when the victims gained consciousness, they realised that they had been robbed.

Ghulam Abbas immediately lodged a complaint at the police station. The police have registered an FIR and also conducted raids to arrest the accused.

On February 22, a fake faith healer was arrested by police in Multan's Shujabad area.

Reportedly, Zahoor, who posed as a 'faith healer', had been residing in Sikandarabad Basti for the past four years.

People from far-flung areas used to visit his place for solutions to their problems. The culprit had also allegedly sexually harassed several women in the past.

A woman identified as Maria, who illegally detained by the suspect for the past several months, managed to escape from his house and took shelter in a mosque.

She called the police on the helpline and said that the fake faith healer had detained another woman identified as Asma for the past several months. On information provided by the victim, the police raided the suspect's house and recovered the girl. Police also arrested Zahoor and put him behind bars.