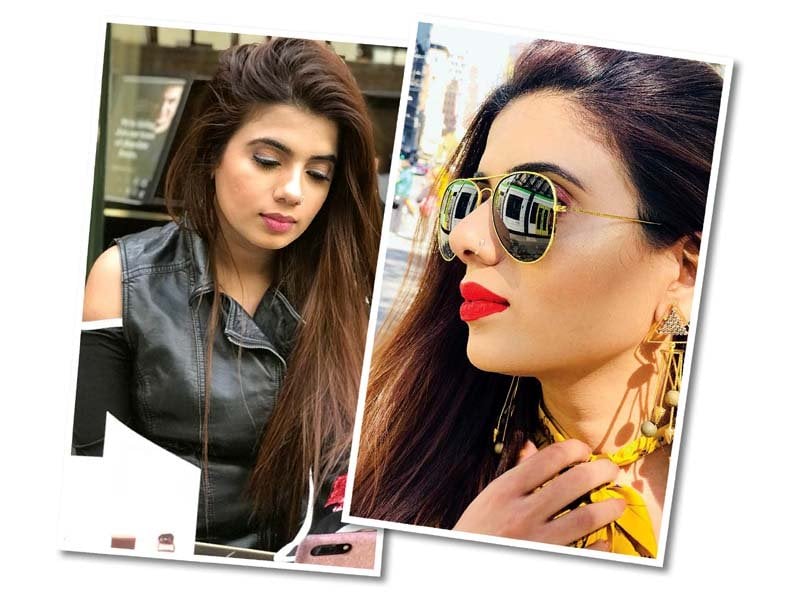 ---
Having studied textile design from Beacon House National University, Amna and Hina have always been passionate about fashion and trends. Realising their strongly rooted interest in Vogue, the duo decided to launch their own fashion label to best express their creativity and ingenuity through their designs. Hina Imam shares with us the design process of her brand, her personal style, and the lady she would love to see in her designs


How did you two come together to embark on the journey of creating Amna and Hina?

Growing up in a desi family comes with countless rounds to Liberty and Button Corner before weddings. Kora, dabka, differentiating between shimoz and raw silk, pearls or sequins, these are some of the hardest decisions we've had to make during the course of our lives. Once people started appreciating our aesthetic and coming to us for advice, we decided to move forward, and turn our passion into a brand.

Where do you see Amna and Hina in the next five years?

Being something new in such a competitive industry, we're hoping to make a make a name for ourselves. Fashion shows, celebrity styling and targetting the international market are some of the things on our list!




How would you describe your personal style?

Chic, colourful and versatile.

What have been the weirdest and wildest sources of inspiration for your brand and design direction?

Having immense love for paintings, nature and architecture, most of our inspiration comes from there. There have been many late night calls due to epiphanies, but my favourite one has to be when Amna and I couldn't agree on a colour scheme and we had a disagreement. The next morning, while working out I saw my trainer's tracks and knew that this was the colour that fit! I spent the next 30 minutes taking his pictures. I doubt he's forgiven me for that!




What is the typical design process like for team Amna and Hina?

Graduating with a degree in textiles, for me having an eye for detail is everything. We work day and night to come up with the perfect illustration, followed by the details and the silhouette. Colour schemes and fabric are the most difficult for me to decide on, but once it's done, the vision comes to reality.

If you could pick anyone from history, (living or deceased, from fiction or reality), who would you most love to see wearing your designs?

Lady Diana, she'll always be the most graceful woman for me to have laid eyes on.




In your opinion what are the pros and cons of running a business with family?

Having a sister as your business partner comes with ups and downs for some, but I've been lucky for the most part. Amna and I are usually on the same wavelength, although she can be a bit stubborn at times. The easiest thing about running a family business is the unapologetic criticism we can make towards each other without holding back. The hardest part about working with a sibling is that since you both have inherited similar genes, both are equally headstrong, making it harder to reach common ground!




What are some of your favourite silhouettes and why?

Saris all the way! I'd wear one everyday if I could.

What are the three pieces every woman should have in her wardrobe?

Well stitched pants, a plain nude or black shirt and a statement neckpiece.

What helps you get in the zone when you are designing?

My environment; I need to be in my happy place! Also, I'm in the best mood if my food cravings are fulfilled.

How would you describe your work to someone who has never seen it?

Personalised and classic with a hint of drama.

What's next for the brand?

Let's just say we'll surprise you with every new collection!