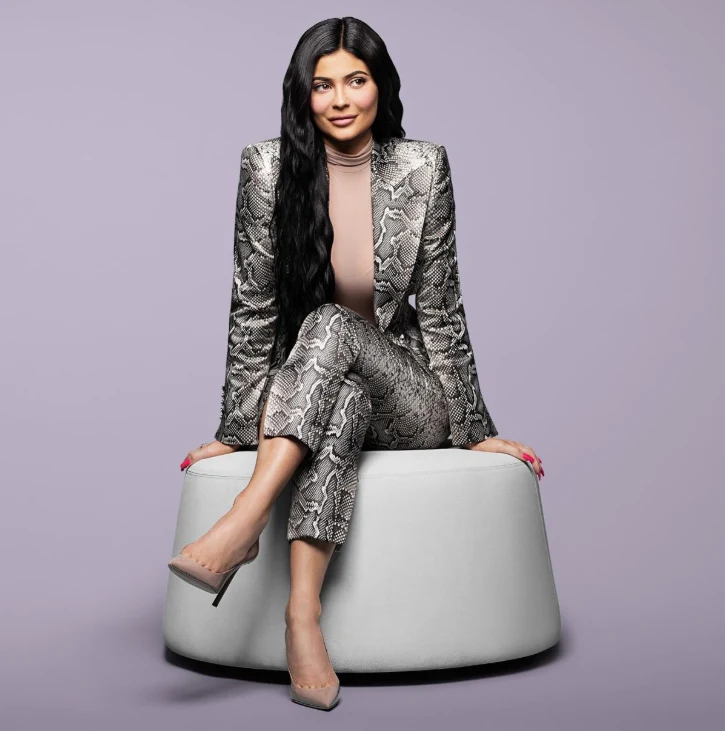 ---
LOS ANGELES: Kylie Jenner on Tuesday was named the youngest self-made billionaire of all time by Forbes magazine, thanks to the booming cosmetics company she founded three years ago.

Jenner, 21, the half-sister of reality television stars Kim, Khloe and Kourtney Kardashian, made it onto the annual Forbes list of billionaires after debuting her Kylie Cosmetics online in 2015 with $29 lip kits containing matching lipstick and lip liner. Forbes said she was both the world's youngest billionaire and also the youngest self-made billionaire ever.

However, many people do not agree with this and some have even come up with hilarious responses to the news:


By all means, feel free to congratulation Kylie Jenner on becoming a Billionaire at that young age. It's an impressive accomplishment and worth a celebration. She deserves genuine praise.

But don't you dare call here "self-made". She's not.

— Fredrik (@F_Edits) March 5, 2019


https://twitter.com/SoIskjaerLegacy/status/1103001195403243520


Haven't we gone over this?

Self-made: Having succeeded in life unaided.https://t.co/g0ZHDSkVfu https://t.co/3O48zKsInN

— Dictionary.com (@Dictionarycom) March 5, 2019
It's easy to be cynical, but there's nothing more inspiring than someone being born with only hundreds of millions of dollars and working their way up to billions of dollars. #KylieJenner #Billionaire #praise https://t.co/ly0uzsteoF

— 𝓛𝓲𝔃𝔃𝔂 🕊🇮🇷 (@__elizzz__) March 6, 2019
The same people who think Kylie Jenner is self-made are the same people who think she's all natural 🤦🏽‍♀️ #KylieJenner pic.twitter.com/j4r8vbVSZF

— Nicole Perez (@nicole_perez1) March 6, 2019
Self made millionaire?? Millionaire yes, self made?..... #KylieJenner #ForbesUnder30 pic.twitter.com/0cYpXxToD6

— 🍿Jazzy BRAVO_🍿 (@JazzyBRAVO_) March 6, 2019
#KylieJenner is the world's youngest billionaire. But, being born into money and fame isn't "#SelfMade". It's the literal definition of #privilege. pic.twitter.com/smHwWEyXEj

— Undead Noir (@Undead_Noir) March 6, 2019
#KylieJenner proves that EVERYBODY can become a "Self-made" billionaire!
ALL you need is your family's millions, your dad's fame, your mum's connections, your sister's sex tape and a good plastic surgeon... pic.twitter.com/ROsAGZ38iG

— Diamond Pearl (@MsDiamondPearl) March 6, 2019
and all from cultural appropriation, the puff in her lips and C in her hips@Dictionarycom = the real shade-room #KylieJenner pic.twitter.com/Sy53lcN0lz

— pink_petite (@pink_petite4u) March 6, 2019


On their billionaires list, Forbes distinguishes between those who inherited much of their wealth and those who made their fortunes on their own. Kylie would be in 2,057th place whether she was self-made or inherited.




Last year, Kylie Cosmetics did an estimated $360 million in sales, according to Forbes. Jenner, who has a one year-old daughter, owns 100% of the company.

She also makes money from endorsements and appearances on cable TV's Keeping Up with the Kardashians, and was ranked at number 2,057 on the Forbes 2019 list. Kylie Cosmetics last year signed a deal with Ulta Beauty Inc to put her products in all of the retailer's 1,163 US stores.




The richest person in the world remained Amazon.com Inc Chief Executive Officer Jeff Bezos, whose net worth increased to $131 billion from $112 billion in 2018, according to Forbes.

Microsoft Corp co-founder Bill Gates remained in the no. 2 position with an estimated fortune of $96.5 billion, up from $90 billion last year. Facebook founder and CEO Mark Zuckerberg dropped three places to no. 8, as his fortune fell by $8.7 billion to $62.3 billion.

Have something to add to the story? Share it in the comments below.
COMMENTS
Comments are moderated and generally will be posted if they are on-topic and not abusive.
For more information, please see our Comments FAQ