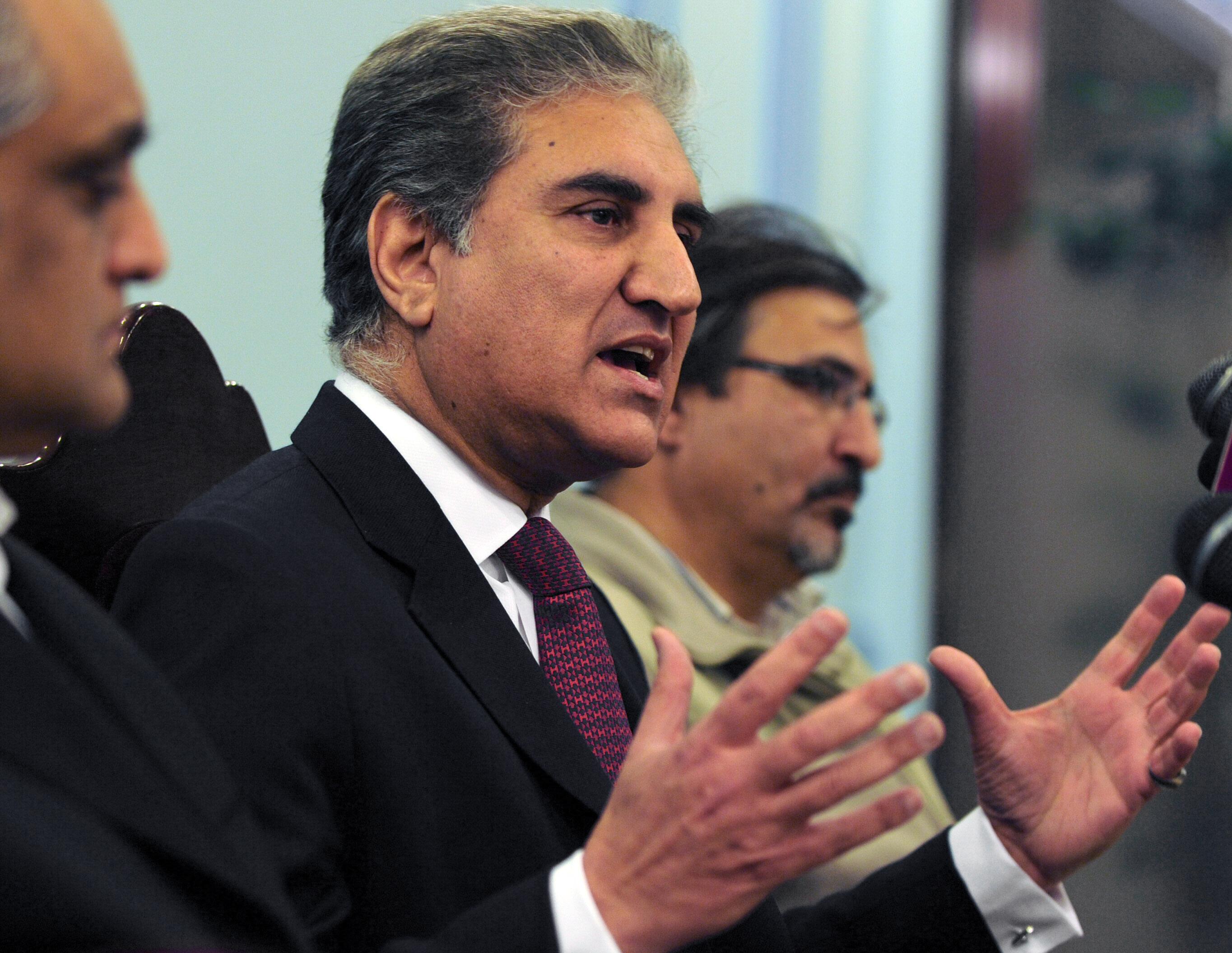 ---
ISLAMABAD: Foreign Minister Shah Mehmood Qureshi on Wednesday thanked US Secretary of State Mike Pompeo for timely intervention amid simmering tensions between nuclear-armed rivals Pakistan and India, Express News reported.

Briefing the Pak-China Economic Cooperation Conference, Qureshi appreciated the advice offered by Chinese leadership post-Pulwama. "China offered mediation and urged for dialogue," he elaborated.

Qureshi said the recent tension between Islamabad and New Delhi is reducing and Pakistan has decided to send back its High Commissioner to New Delhi after consultations.

Indian claims of Balakot airstrike debunked by international media

He said Pakistan has increased the diplomatic efforts and Prime Minister Imran Khan was fully committed to conducting country's foreign policy in honour, dignity, national interest and as per the aspirations of the people of Pakistan.

On deepening ties with the northeastern neighbour, the foreign minister said that the China-Pakistan Economic Corridor (CPEC) reflects collective desire to usher the region into an era of shared prosperity.

As CPEC takes the strategic partnership between the two neighbours to another level, this approach is a step further for Pakistan to develop a people-centric economy, Qureshi maintained.

Pakistan takes another step towards reducing tensions with India

He reiterated Pakistan's commitment to becoming a "corruption-free" nation. "Measures taken now will pay sizeable dividends in years to come," the foreign minister remarked.

In addition, Qureshi thanked countries including the United Arab Emirates, Russia, Turkey and Saudi Arabia for their role in de-escalating tensions between Pakistan and India.

The foreign minister said the recent successful visit of Saudi Crown Prince to Pakistan is a testament of growing international confidence on our country. He said we are also collaborating with our foreign partners to exploit the real potential of Pakistan.














COMMENTS
Comments are moderated and generally will be posted if they are on-topic and not abusive.
For more information, please see our Comments FAQ