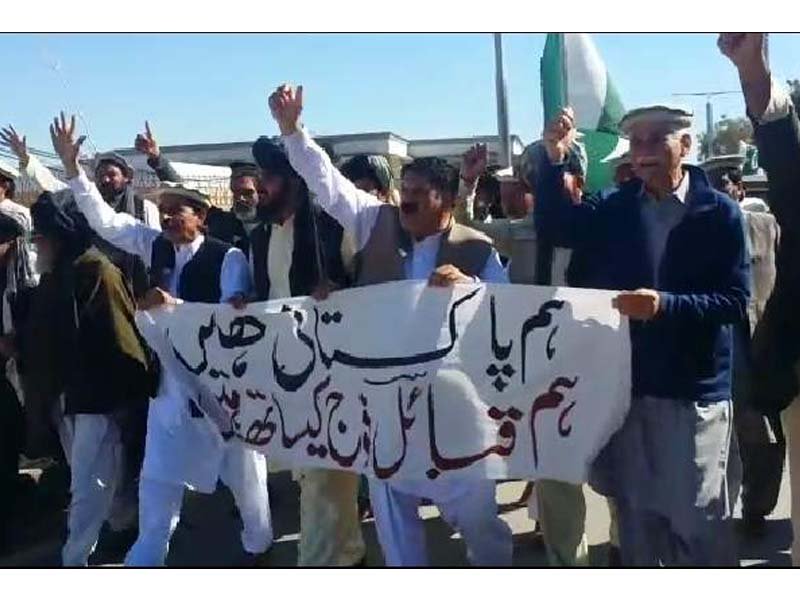 ---
MIRANMSHAH: Scores of tribesmen staged a solidarity rally for their security forces in Miranshah the headquarters of North Waziristan tribal district, in which representatives of political parties, trade bodies, tribal maliks and notables participated. The participants, holding banners and placards, raised patriotic slogans in favour of the security forces. A number of military operations have taken place in the district to dislodge militants and non-state actors holed up in the border areas. Thousands of tribesmen were still among Internally Deispalced Persons (IDPs). However, their patriotism and support for Pak Army remains unequivocal. While addressing the solidarity rally Malik Nazardin Wazir said that 10 million tribesmen were unpaid soldiers of the soil, who have already rendered matchless sacrifices for land and would never hesitate to fight against India.  

Published in The Express Tribune, March 6th, 2019.
COMMENTS
Comments are moderated and generally will be posted if they are on-topic and not abusive.
For more information, please see our Comments FAQ