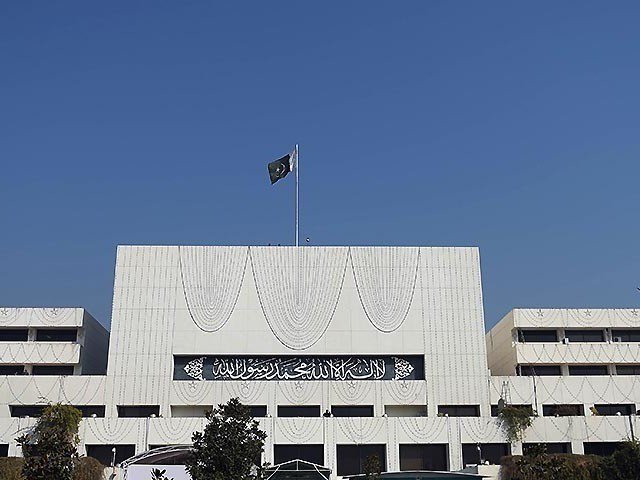 ---
ISLAMABAD: Opposition in the Senate on Tuesday staged walkout from the house after the government failed to give a satisfactory response to their queries regarding violation of Pakistani waters by an Indian submarine.

During the session, senators Sherry Rehman, Javed Abbasi, Rehman Malik, Waseem Shahzad, Sittara Ayaz and others expressed concern over the violation of Pakistani waters by the Indian submarine.

They maintained that India was responding to Pakistan's peace initiatives by violating "our home".

The members demanded an in-camera briefing. Federal Minister for Planning and Development Khusro Bakhtiar told the house that the Indian forces could not suppress the Kashmiris' struggle.

"We condemn the use of Pellet bullets against Kashmiris. Indian forces can make the Kashmiris blind but cannot subdue their determination."

He also said the impartial international observers were of the view that there can be no peace in the region until the Kashmir issue was resolved. He pointed out that an independent investigation commission had been suggested in the UN's human rights report for the first time.

Separately, Communications Minister Murad Saeed, in his policy statement in the Senate, said that forensic audit of the Lyari expressway had been completed and those responsible had been identified.

Navy thwarts attempt by Indian submarine to enter Pakistani waters

Replying to a question in the house, Minister for National Health Services Aamir Mehmood Kiani said that the government had taken several steps for maintaining quality and availability of necessary medicines in the country. He said the number of drugs inspectors had been increased from 14 to 21 to strengthen the implementation of DRAP Act.

The minister said the federal government had notified bar coding system (serialisation) for prompt tracing and tracking of spurious and counterfeit drugs at every level, adding that the procedure for registration of drugs had been upgraded in accordance with international guidelines.

Later, Senator Sherry Rehman pointed towards the lack of quorum. The bells were rung for 5 minutes but the quorum could not be completed. Therefore, the chairman postponed the session till Wednesday evening.
COMMENTS
Comments are moderated and generally will be posted if they are on-topic and not abusive.
For more information, please see our Comments FAQ