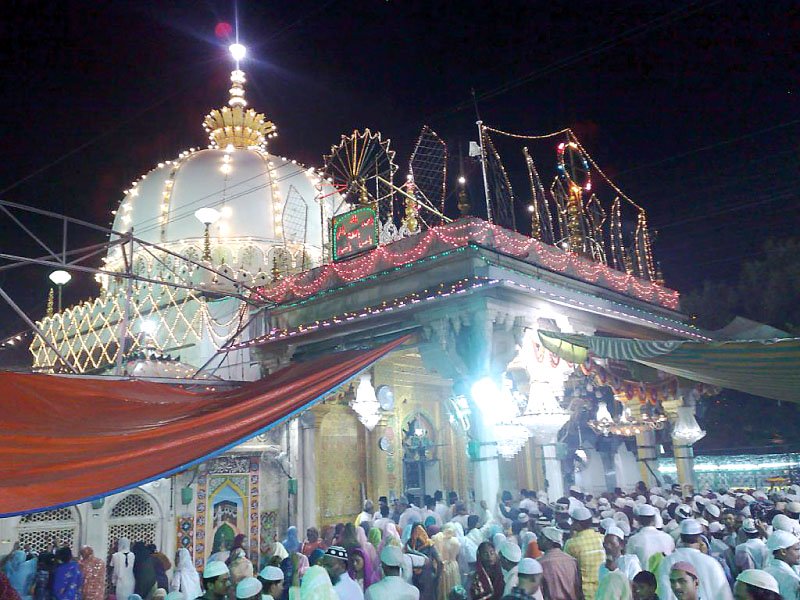 ---
Minister for religious affairs said on Monday that India had refused to grant visas to Pakistani pilgrims intending to attend the Urs of Sufi saint Khawaja Moinuddin Chishti at Dargah Ajmer Sharif in Rajasthan.

In a statement, Pir Noorul Haq Qadri said five hundred Pakistani devotees were to leave for the neighbouring country on March 7, Radio Pakistan reported.

The statement comes amid the heightened tensions between the two nuclear-arch rivals after Pakistan Air Force shot down two Indian fighter jets near the Line of Control for intruding into its airspace last week.

New Delhi fails to back knee-jerk allegation with evidence

Qadri said the ministry had informed the devotees via SMS after it received information of the cancellation of visas from the Indian embassy.

The embassy is yet to return their passports, he added.

The religious minister argued that the step was a manifestation of the extremist face of India, which had become hostage in the hands of radicals.

Despite New Delhi's warmongering, Islamabad on February 25 approved ten-day visit visas for around 3,000 Sikh pilgrims who wished to take part in the Vaisakhi Mela.




Pakistan has granted visas to at least 5,600 Sikh and 312 Hindu pilgrims in 2019.


COMMENTS
Comments are moderated and generally will be posted if they are on-topic and not abusive.
For more information, please see our Comments FAQ