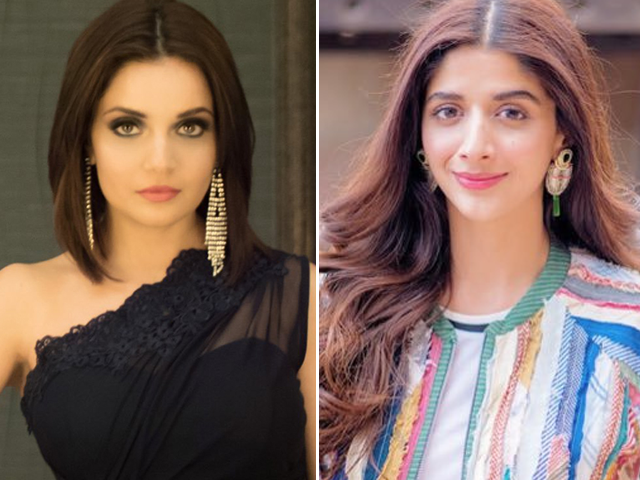 ---
KARACHI: "Takes more than combat gear to make a man,
Takes more than a license for a gun,
Confront your enemies, avoid them when you can,
A gentleman will walk but never run."

These lines from Sting's English Man in New York are gospel for the deceased and digressed. Like an eight-year-old fumbles and stumbles on his/her first day out on a bicycle, we all have our days of running into poles. We either don't see straight or get so caught up with other thoughts that it becomes impossible to focus on making the right decision.




Having said that, public figures such as cricketers and actors are neither children nor are these occasional bouts of pulling punches between India and Pakistan anything new or unexpected. Ideally, better sense should prevail and the biggest entertainment industry in the world should hold the torch high for earthlings like Pakistanis to follow and yell for peace.

But, perhaps this is the darkness before it gets pitch black. Following in the line of the Uri Attacks, Indian artists once again sang along the war drums as Pakistani celebs kept their cool and responded with nothing but hate for war.




The successful gunning down of two of India's Mig 21s and one hostage had created the perfect climate for jingoism and the ever-sellable hate-India narrative. We all knew this was the time when even the sanest of people in the entertainment industry could lose their minds. But surprisingly, they didn't.

The done and desperate likes of Shaan Shahid initially did adhere to calling Indian artists 'cultural bombs' but even the Commanding Officer of the film industry changed his stance in favour of peace.




Whether it was Shaan just tailing the ISPR narrative or actually wanting harmony in the region, this war actually made the actor sound like an ex-military officer who joins the academia instead of a jawaan on duty.

Mahira Khan was classy as always. She, along with Fawad Khan, has been speaking of a non-divisive future since Uri and their stance hasn't changed a bit. "There's nothing uglier than war," she tweeted before Pakistan shot down the Indian fighter jets. She thereby continued promoting PSL and peace after.




Mawra Hocane was the real surprise. Even before Pakistan had an obvious upper hand in the recent conflict, she had tweeted "duas and sabr (prayers and patience)" for families of the deceased in Pulwama. How gracious is that? For a woman who is half the age of the warmongering Singhams on the other side of the border, this wasn't just sane. It was out and out inspirational.




Needless to say, Bollywood can learn a lesson or two from the Pakistani entertainment industry, which is half as developed but twice as mature. Yes, trolls may say that Mahira, Fawad, Mawra and that Mr Abdul Rasheed who is yet to surface on Pakistan's talent sphere are being selfish and not pragmatic. They, along with rest of Pakistani showbiz, have a huge stake in Bollywood and there's no denying it.

But what is wrong with that? Although the notion is quite debatable, keeping their ample work opportunities in mind, why is it wrong to ask for peace with a country where people speak the same language and laugh at the same jokes?




Bollywood is a bigger market for them and they are uniquely talented, in some cases, even more so than the average Bollywood family boy who takes a selfie with Narendra Modi. It's a win-win for everyone.

Whether it's a gross lack of social consciousness on Bollywood's end or just blind worship of the Modi sarkar, the recipe for disaster has been written. Much respect for the likes of Naseeruddin Shah, who despite hailing (not identifying) from the much-targeted Indian-Muslim community always manages to rise above the smoke.




This dark phase of Bollywood should be ignored but not forgotten by our stars that are learning to shine. Where you get your light from leaves a shadow that stays; think before you subscribe to an ideology for art is beyond governments and religious beliefs. Peace!

Have something to add to the story? Share it in the comments below.