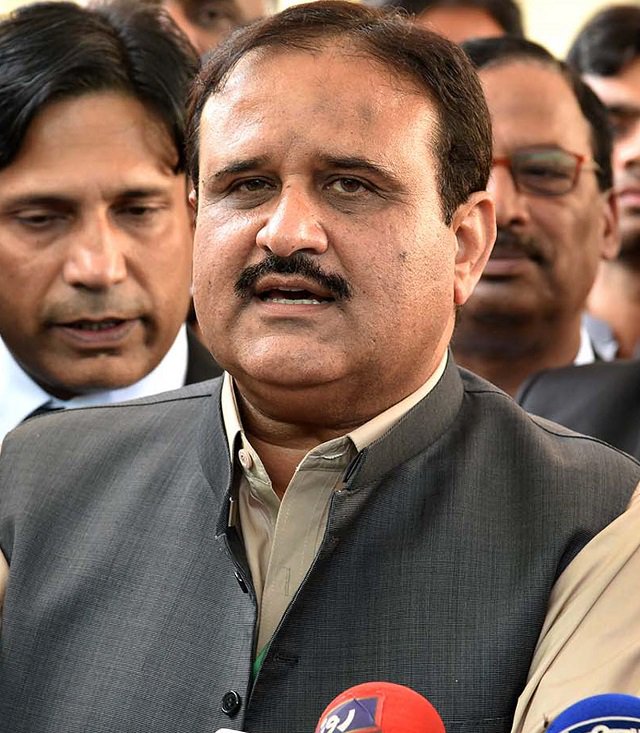 ---
LAHORE: Punjab Chief Minister Usman Buzdar has said Pakistan's policy of restraint and peace must not be misconstrued as weakness.

The chief minister made these remarks while meeting a delegation led by Balochistan Minister for Information Sardar Abdur Rehman Khaitran here on Sunday.

"War is not a solution to any problem but a way forward to destruction. India must retract from its war hysteria and adopt the path of negotiations," said Buzdar alleging Indian Prime Minister Modi's government has put regional peace at stake for the sake of election.

He also lauded Prime Minister Imran Khan for behaving like a true statesman and enhancing the image of Pakistan in the world through his peace initiatives while his Indian counterpart continued warmongering.

The Punjab chief minister also paid tribute to the two army soldiers who were martyred in an unprovoked shelling by the Indian forces at the Line of Control (LOC) while both Buzdar and the Balochistan minister condemned the Indian war hysteria and LOC violation.

Saluting the bravery and valour of the two soldiers who lost their lives in unprovoked firing by Indian forces at the LoC, he said Hawaldar Abdul Rab and Naik Khurram had sacrificed their lives to keep the green flag high. He expressed pride at those who sacrifice their lives in the line of fire and termed the soldiers of army as the pride of the country.

"The entire nation is united and standing with its armed forces," Buzdar said. "Pakistan is a responsible and peace loving country which opposes war at all costs," he said while expressing sorrow and grief over the loss borne by Balochistan due to rains, flash floods and snowfall and pledged assistance and support for the affectees.

Meanwhile, both the leaders stated PM Imran had adopted an approach of peace at all occasions while chief minister Buzdar praised the Pakistani media for adopting a positive, constructive and responsible role for promoting peace in the region.

"Pakistani media adopted a responsible role while the Indian media promoted war hysteria," he said.

Buzdar also praised the role of Pakistani media in reducing cross-border tensions while pointing out the Indian media adopted a negative stance that increased tensions along the border. He claimed that all negative tactics employed by the Indian media had been foiled.

The chief minister also expressed anger over the traffic jam in the cities and ordered administrative officers take steps to ensure flow of traffic in the cities. He also ordered action against beggars at the traffic signals saying they were affecting the flow of traffic.
COMMENTS
Comments are moderated and generally will be posted if they are on-topic and not abusive.
For more information, please see our Comments FAQ