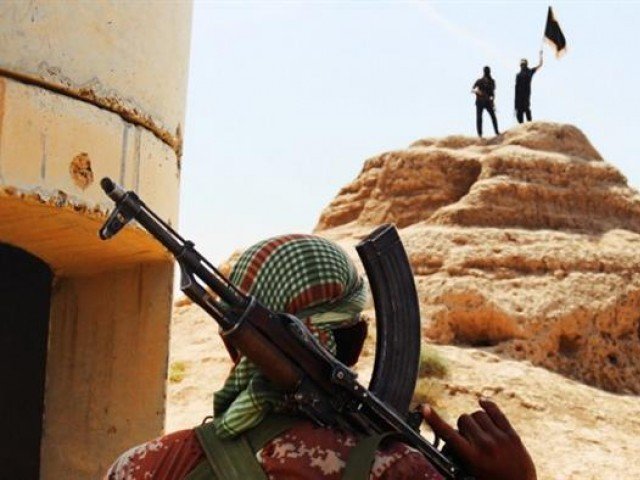 ---
Once started, wars don't follow the planned course no matter how careful was the planning. This is the case in particular of the 'war on terror' begun by president George W Bush in 2001. It has already lasted for more than 17 years. It is impacting the geographic space in which Pakistan is located. One unresolved issue is the future of thousands of men, women and children from about 50 countries who are being held in detention camps being run by the Kurds. Could they move into Pakistan's geographic space? This is a hard question to answer but policy-makers in Islamabad should keep it in their minds.

Most of the countries from which the detainees came are looking the other way. This is an unfinished business. The prospect of repatriating citizens who had joined the caliphate and of trying to prosecute or reintegrate them into society have raised daunting problems. States have different reasons for their reluctance to take back their citizens who had joined the ISIS ranks. According to one analysis, "most are rooted in security concerns about people who may be difficult to successfully prosecute and imprison with lengthy sentences. Even those who pose little or no security risks may be hard to reintegrate into society because of their ideology or wartime experiences and children who had been part of the ISIS through no fault of their own are likely to be stigmatised."

Western newspapers have run stories about some young women who had left their homes to join the Islamic group. Hoda Muthana, 24, was of Yemeni parents. She left her home in 2014, and "after being married to three Islamic State fighters and witnessing executions like those she had cheered on social media, Ms Muthana says she is deeply sorry and wants to return home to the United States." Another woman, Kimberly Gwen Polman, 46, had studied legal administration in Canada before joining the caliphate. She possesses dual Canadian and American citizenship. A third is Shamima Begum from Britain. Of Bangladeshi parents, she was only 15 years old when she left home, travelled to Syria and married an ISIS fighter. She now has a son and wants to go back home in Britain. All three are being held in the Kurdish-run detention camps in northeastern Syria.

According to several of those who study the rise of extremism, the loss of territory by the Islamic State in Syria and Iraq does not mean that the movement that led to its founding has lost support. People without a state can pose serious problems, political as well as humanitarian. This issue drew attention because of the situation of the women such as those mentioned above. They pose a dilemma for the countries to which they once belonged: What to do with the citizens of the West who voluntarily left their home countries to join the ISIS. This has set off a debate in both Europe and the United States over citizenship and the statelessness that might result from stripping some of their nationality.

Two United Nations Conventions on Statelessness, in 1954 and 1961, prescribed basic principles of human rights for those without a nationality. They also sought to limit the deprivation of nationality in cases when it would make someone stateless. Some 61 countries signed the conventions. The United States has its own precedence. In 1958, the American Supreme Court ruled that it was unconstitutional to make someone stateless. While the United States is more willing to accommodate those returning from Syria, Europe – in particular Britain – has taken a hardline stance. According to Sajid Javid, the country's home secretary, his country was not willing to take back Shamima Begum, but her son will not lose British citizenship.

In the case of Hoda Muthana, whose father is a Yemeni citizen who was serving in the United Nations but had left the organisation when his daughter was born, US Secretary of State Mike Pompeo said that she was not an American citizen although her birth certificate showed that she was born in Hackensak, New Jersey. Children whose parents are diplomats serving in the United States are not automatically entitled to that country's citizenship. However, Muthana's father contends that he was no longer with the United Nations when she was born. Clive Baldwin of Human Rights Watch said taking away citizenship "on the whims of a minister" is setting a bad precedent.

Even before the demise of the ISIS was celebrated in the West, the organisation had begun to make adjustments to the new situation it faced. One of them was to give women a more prominent role, even in combat. According to Vera Miranova, a visiting fellow at Harvard University who studies the human resources of armed groups and was embedded in the Iraq Special Forces for the battle of Mosul, "the Islamic State has quietly shifted from insistence on a strict gender hierarchy to allowing, even celebrating, female participation in military role. It's impossible to quantify how many women are fighting for the group. Still, interviews with police forces in Mosul suggest they've become a regular presence that no longer surprises as it did two years ago." The men and women being held in the Kurdish camps that may have to be closed pose problems not only for the countries from which they have come but also for the countries in   turmoil such as Afghanistan.

What is the composition of this group of potentially stateless people? Are Pakistanis present in the group? A small number of Americans – as few as 59, according to data tracked by the George Washington University Programme on Extremism – are known to have travelled to Syria to join the ISIS. According to Seamus Hughes, deputy director of the programme, "the foreign women of the Islamic State, while often reduced to simplistic narratives about 'jihadi brides', 'brainwashing' and 'online grooming' aided and abetted many of these atrocities and in some cases directly perpetrated them." They may drift into the situations where governments are not in full control of their territories.

Published in The Express Tribune, March 4th, 2019.

Like Opinion & Editorial on Facebook, follow @ETOpEd on Twitter to receive all updates on all our daily pieces.
COMMENTS
Comments are moderated and generally will be posted if they are on-topic and not abusive.
For more information, please see our Comments FAQ