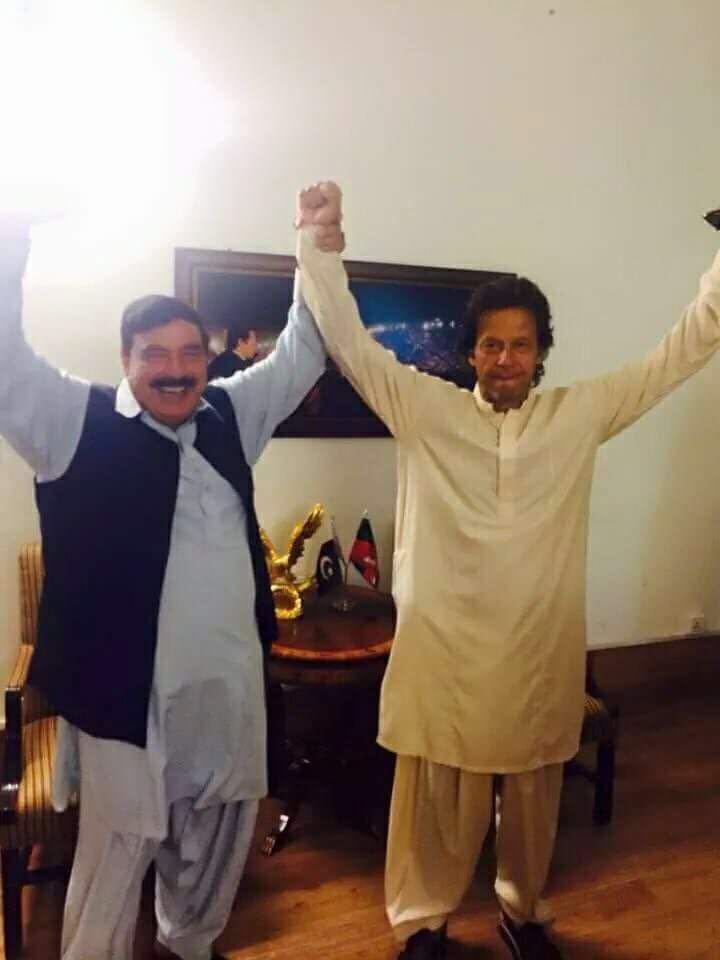 ---
Federal Minister for Railways Sheikh Rashid Ahmed said on Saturday that the government did not commit a mistake by handing over Indian pilot Abhinandan Varthaman to New Delhi "as more would be caught if needed".

The Indian Air Force (IAF) wing commander was captured by Pakistani security forces after shooting down his fighter jet near the Line of Control (LoC) earlier this week.

Addressing a news conference in Lahore, Rashid said Prime Minister Imran Khan had taken a step in the right direction by releasing the IAF pilot with the unanimous backing of all political forces in the country, Express News reported.

The minister warned India that any war with Pakistan would be its last, adding that the southern neighbour will be "cremated" after that battle. "Our missile power (range) is up to Assam, and not even an inch of Indian land is out of its reach," he claimed.

Abhinandan walks home through Wagah

Pakistani media, he added, proved its maturity by refraining from propagating jingoism amid heightened tension between the two countries.

Pakistan on Friday 'as a goodwill gesture' handed over to Indian authorities the captured pilot as the nuclear-armed neighbours scaled back a confrontation that prompted world powers to urge restraint.

Abhinandan's MiG-21 jet was one of the two planes shot down by Pakistan Air Force after they entered the country's airspace on February 27, a day after Indian warplanes barged into Pakistan and dropped 'payload' in a deserted place in Khyber-Pakhtunkhwa's Balakot area.
COMMENTS
Comments are moderated and generally will be posted if they are on-topic and not abusive.
For more information, please see our Comments FAQ