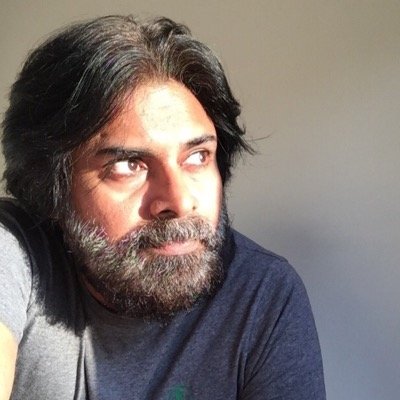 ---
An Indian actor-turned-politician made a startling revelation on Thursday, claiming that the ruling Bharatiya Janata Party (BJP) had mentioned a war-like situation before general elections in 2019.

According to News D, a former ally of the BJP, Jana Sena chief Pawan Kalayn made the statement while addressing an election rally in Andhra Pradesh's Kadapa district.

"I was told two years ago war will be coming. You can understand from this what kind of situation our country is in," said Pawan as he voiced concerns over escalating tensions between the nuclear-armed neighbours.

Pawan asserted that war was not a solution to any problem. "It could cause huge damage to both the countries."

The actor-turned-politician blasted Narendra Modi-led government's nationalist approach. "Patriotism is not the BJP's right alone. We are 10 times more patriotic than them," he said.

Addressing the Muslim population in India, which has seen rising attacks after Modi assumed charged as premier, he said that the Muslims did not need to prove their patriotism. He asked Jana Sena workers to foil attempts aimed to create communal disharmony.

"Muslims have equal rights in India. I don't know what is the status of Hindus in Pakistan but India keeps Muslims in its heart. It made Azharuddin captain of its cricket team and Abdul Kalam president of the country," he said.

Shiv Sena warns BJP against using Pulwama attack for political gains

Earlier this week, the BJP came under fire after its regional chief said the 'air strikes' had secured at least 22 Lok Sabha seats for the party, alluding that Modi escalated the current situation between the two countries in the hopes of securing more seats in the coming elections.

BS Yeddyurappa's statement garnered a strong response from Congress party. "They have no shame. The country is tense, our pilot is in Pakistan's custody, soldiers' families are worried, and BJP is counting seats...Such lowdown politics," the party said in a tweet.

As the tensions between the nuclear-armed neighbours rise, the opposition parties in India chided the Modi-led government for blatant use of the country's armed forces for political gains.

"The prime minister has, regrettably, not convened an all-party meeting as per the established practice in our democracy," read a joint-statement issued by 21 opposition parties.

Earlier, the far-right Hindutva party, Shiv Sena warned the incumbent government to not "behave in a way that would fuel allegations that it was trying to wage a war" with Pakistan merely to influence the upcoming general elections.

Willing to consider Indian pilot's release if it helps de-escalation: FM Qureshi

Summing up events that escalated Indo-Pak tensions

Tensions escalated dramatically between Pakistan and India on February 14 when a young man – a native of Indian occupied Kashmir (IoK) – rammed an explosives-laden car into an Indian military convoy, killing at least 44 soldiers.

India was quick to blame the state of Pakistan for the suicide bombing.PM Imran offered every possible help in the investigation, but India turned down the offer and whipped up war hysteria.

On February 26, the Indian Air Force violated Pakistani airspace. The country's top civil and military leadership declared the violation of airspace by Indian fighter jets "uncalled for aggression" and decided that the country would respond at a "time and place of its choosing".

PM to Modi: 'Let better sense prevail'

On February 27, Pakistan announced it had shot down two Indian fighter jets that attempted to violate its airspace and captured an Indian pilot. The military's media wing later released a video of the pilot, who introduced himself as Wing Commander Abhinandan bearing service number 27981.

Director-General Inter-Services Public Relations (ISPR) Major General Asif Ghafoor said in a press conference that the armed forces had responsibly retaliated to Indian incursion by strucking a target few miles from an Indian military's administrative unit to ensure there were no human life or collateral damage."We decided to not hit a military target or endanger human life. We did not want to retaliate at the cost of regional peace. We do not want escalation," he told reporters.

A few hours later, Prime Minister Imran Khan took the nation into confidence over the armed forces' response. As escalating tensions fuelled concerns of all-out war between nuclear-tipped Pakistan, Imran warned of catastrophic consequences should "better sense" not prevail.The premier ended his speech with another peace talks offer and cooperation in Pulwama attack investigation to India.

Trump hints at de-escalation between India, Pakistan as US mediates

On February 28, the Foreign Office said it received a dossier on the Pulwama attack from the Indian government. It added that the government was deliberating whether to treat Abhinandan as a prisoner of war (POW) or apply any international convention.

In the evening, PM Imran addressed a joint session of the parliament and announced that Pakistan would release the captured pilot as a goodwill gesture to de-escalate tensions.

It may be mentioned here that the United States, Saudi Arabia, United Arab Emirates (UAE), UK and European Union (EU) were involved in both overt and covert diplomacy to find a way out of the impasse between the two countries.
COMMENTS
Comments are moderated and generally will be posted if they are on-topic and not abusive.
For more information, please see our Comments FAQ