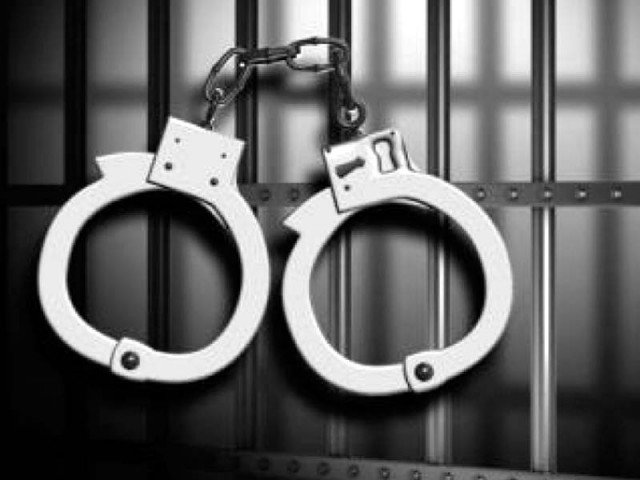 ---
KHANEWAL: In a startling disclosure, Kanewal police arrested three suspects, including a man and his son for murdering his wife and daughter a few days ago, Express News reported on Wednesday.

DSP Meher Waseem Siyal said that 45-year-old Nasreen Bibi and her 18-year-old daughter Saima were murdered in Kabeerwala's Nandpur area on February 5.

He added a few days before the murder incident took place, unidentified suspects, who were believed to be influential, abducted Saima and sexually abused her for three days. He mentioned Saima was then dropped off at her residence three days later.

The DSP highlighted on the day of the incident, when the male members of the family left their home for work, the suspects entered the house and killed both women by strangulation. Meher elaborated that after carrying out the killing the accused hanged the bodies and tried to make the incident seem like a suicide case.

The police official said that a police team carried out detailed investigation into the incident and managed to trace the culprits. He pointed out that the police took Saima's father Rab Nawaz, her brother Kashif and cousin Talib into custody over suspicion and interrogated them.

DSP Meher Waseem transpired that during interrogations, the culprits confessed to murdering both the women.

He revealed that the accused strangled the victims to death over 'honour'.

He said a case had been registered against the suspects while further investigations were under way.

Earlier, four members of a family were killed in the name of honour in Hafizabad district.

A man murdered his daughter, son-in-law and two grandchildren in the village of Nasoowal in Pindi Bhitiyan after his daughter ran away from home a few years ago to marry a man of her choice. The accused, Gulzar, attacked the family in the night. After murdering the family, he fled from the scene.
COMMENTS
Comments are moderated and generally will be posted if they are on-topic and not abusive.
For more information, please see our Comments FAQ