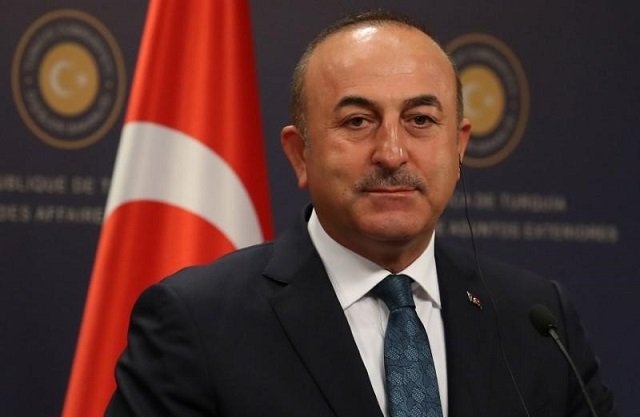 ---
Turkey has offered mediation to ease the tensions between Islamabad and New Delhi on Wednesday after Pakistan Air Force (PAF) struck down two Indian Air Force planes and captured one pilot.

Turkish Foreign Minister Mevlut Cavusoglu said that he has told Pakistan that "Turkey is willing to mediate between India and Pakistan", TRT reported.

According to Turkish media, the minister said that he had a phone contact with his Pakistani counterpart Shah Mehmood Qureshi, but not with any Indian official yet.

Expressing concerns over the prevailing tensions, Mavlut said: "We are concerned over this tension. We want to call for common sense and calm between the parties. Steps that will escalate the tension should be avoided."

Did not want to retaliate at the cost of regional peace: DG ISPR

He also said the main issue between the two neighbouring countries was the "Kashmir issue" and this issue must be solved "as soon as possible" within the framework of the international law.

"This is also important for people of [occupied] Kashmir," he added.

"Turkey is always willing to contribute to easing tension and to resolving these issues, including Kashmir," Mavlut said. "We are open to dialogue and of course we want to discuss this issue with India."

Earlier in the day, two Indian Air Force (IAF) aircraft were shot down by the Pakistan Air Force (PAF) and Indian targets across the Line of Control (LoC) were struck by Pakistani jets from within friendly airspace as the country's armed forces struck back after unprovoked Indian aggression a day earlier.


In response to PAF strikes this morning as released by MoFA, IAF crossed LOC. PAF shot down two Indian aircrafts inside Pakistani airspace. One of the aircraft fell inside AJ&K while other fell inside IOK. One Indian pilot arrested by troops on ground while two in the area.

— DG ISPR (@OfficialDGISPR) February 27, 2019


The military spokesperson said the Indian aircraft crossed the LoC, the PAF retaliated and two Indian aircraft were shot down in Pakistani airspace.

The article originally appeared on TRT