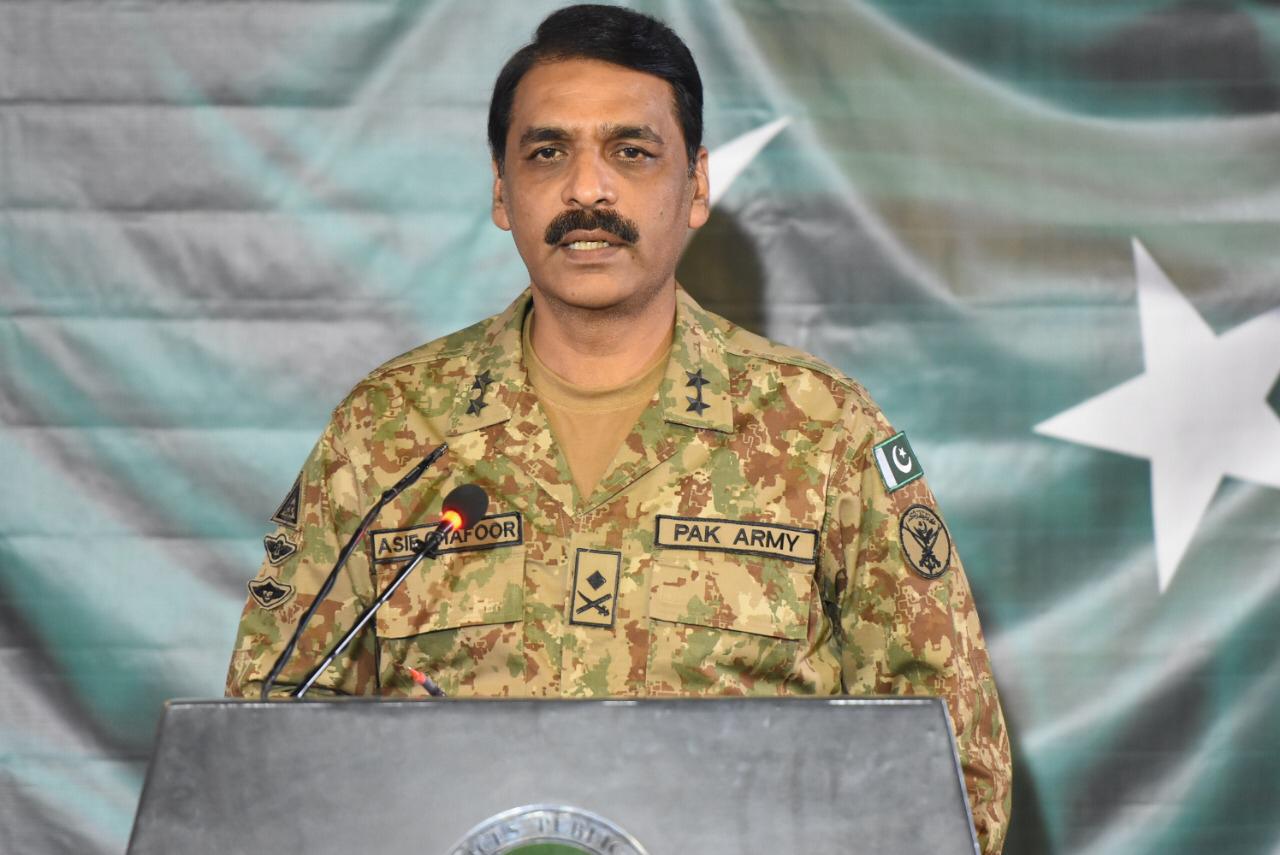 ---
[fbvideo link="https://www.facebook.com/etribune/videos/534968853691665/"]

The armed forces on Wednesday asserted that Pakistan did not want to retaliate at the cost of regional peace but the country had no option but to respond after India's air incursion a day earlier.

In a hastily called press conference after Pakistan Air Force (PAF) struck Indian targets in occupied Kashmir, Director-General Inter-Services Public Relations (ISPR) Major General Asif Ghafoor said: "The Pakistan army and air force had no option but to respond after India's air incursion."

"But how should one respond? The way India acted or should we show responsibility? When God gives you the capability and capacity to respond, there is an element of gratefulness. It is to be used for self-defence rather than attack."

"Pakistan's armed forces have the capability, capacity, will and the nation's support - but we do not want to be irresponsible."



"The international community also has a responsibility. In the current situation, Pakistan does not want to move towards war. From us, there is a message of peace. They [international community] must also come forward and see how the environment between Pakistan and India is a threat to peace and development, not just between the two countries but in the region and beyond," he said and urged the media to promote Pakistan's message of peace.

The army spokesperson, elaborating on the strikes by PAF jets earlier today, said the armed forces struck a few miles from the locked targets to avoid collateral and human damage.

"We decided to not hit a military target or endanger human life. We did not want to retaliate at the cost of regional peace. We do not want escalation."

"Pakistan is not pushing the environment towards war. If that was the case, we could have easily engaged targets locked by the PAF – it would have resulted in human casualties and collateral damage as well. We deliberately avoided escalation."

"We engaged an open space where there was no human presence or military posts. It was an open area. We wanted to demonstrate that we could have easily taken out the original target – a military administrative unit - but chose not to," he said in response to a question.

"The route to peace is through dialogue," he stressed. "Both the sides have capabilities but war is a failure of policy."

"We will share the video of the action in a bit. After we engaged the targets, two IAF aircraft entered Pakistani airspace. The PAF struck down both planes – one fell on our side and the other on the Indian side."

He also confirmed that Pakistani troops captured two pilots. "As a responsible army, we shifted one to a hospital while the other is in our custody. We will show you the documents the pilots were carrying."

Major General Ghafoor clarified that no F-16s were used in the operation and no Pakistani planes were downed by enemy action.

"As Prime Minister Imran Khan said, starting a war is easy but no one knows when it will stop."

India's 'fictitious' air strike imperils regional peace


"PAF shot down two Indian aircraft inside Pakistani airspace," the army spokesperson said in a Tweet on Wednesday. "One of the aircraft fell inside Azad Jammu and Kashmir while other fell inside Indian-occupied Kashmir."

He added that at least one Indian pilot was "arrested by the troops on ground while two in the area".
In response to PAF strikes this morning as released by MoFA, IAF crossed LOC. PAF shot down two Indian aircrafts inside Pakistani airspace. One of the aircraft fell inside AJ&K while other fell inside IOK. One Indian pilot arrested by troops on ground while two in the area.

— DG ISPR (@OfficialDGISPR) February 27, 2019

According to a Foreign Office statement, the strike's "sole purpose" was to "demonstrate our right, will and capability for self defence".

"We have no intention of escalation, but are fully prepared to do so if forced into that paradigm. It was why we undertook the action with clear warning and in broad daylight."
COMMENTS (6)
Comments are moderated and generally will be posted if they are on-topic and not abusive.
For more information, please see our Comments FAQ