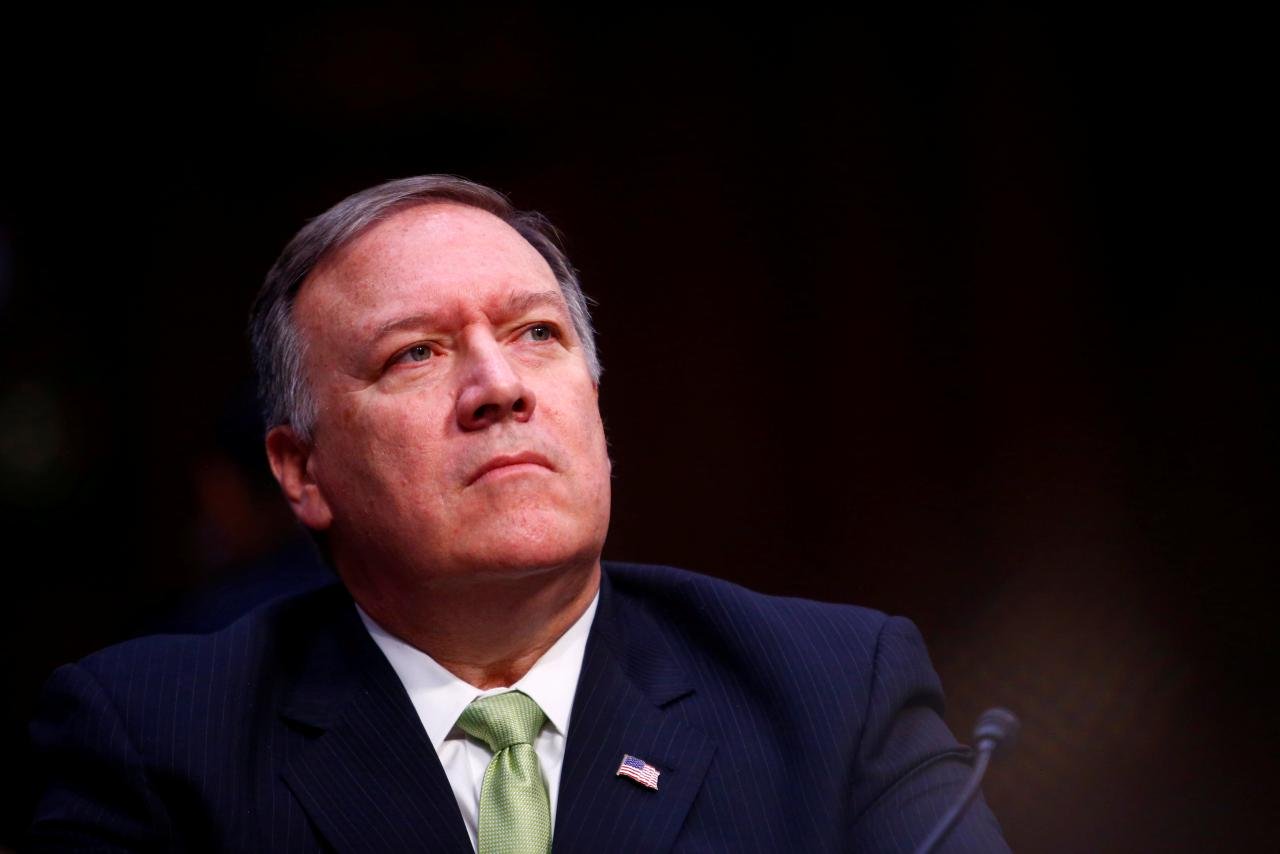 ---
WASHINGTON DC: United States Secretary of State Mike Pompeo spoke separately with the foreign ministers of India and Pakistan and urged them to avoid "further military activity" following an air strike by India inside Pakistan.

"I expressed to both Ministers that we encourage India and Pakistan to exercise restraint, and avoid escalation at any cost," Pompeo said in a statement issued in Washington on Tuesday.

"I also encouraged both Ministers to prioritise direct communication and avoid further military activity," he said.

Pakistan's civil and military leadership on Tuesday declared the violation of airspace by Indian fighter jets "uncalled for aggression" and decided that the country would respond at the "time and place of its choosing".

It was Director General Inter-Services Public Relations (ISPR) Major General Asif Ghafoor, who first broke the news of airspace violation by Indian jets along the Line of Control (LoC). His early morning tweet said Pakistan scrambled its fighter jets to challenge the Indian incursion. In haste, according to the chief military spokesperson, Indian warplanes released their payloads that had free fall in an open area.

Few hours later, the Indian foreign secretary addressed a news conference in New Delhi in which he claimed that Indian fighter jets carried out 'preemptive strikes' targeting the alleged terrorist camps of banned Jaish-e-Muhammad (JeM) militant group.

Pakistan did confirm the Indian incursion but strongly rebutted the claim that any terrorist camp was hit on its side of the LoC.

"Once again Indian government has resorted to a self-serving, reckless and fictitious claim. This action has been done for domestic consumption being in election environment, putting regional peace and stability at grave risk," an official statement issued by the Prime Minister office said.

"The claimed area of strike is open for the world to see the facts on ground. For this domestic and international media is being taken to the impact site," it added.