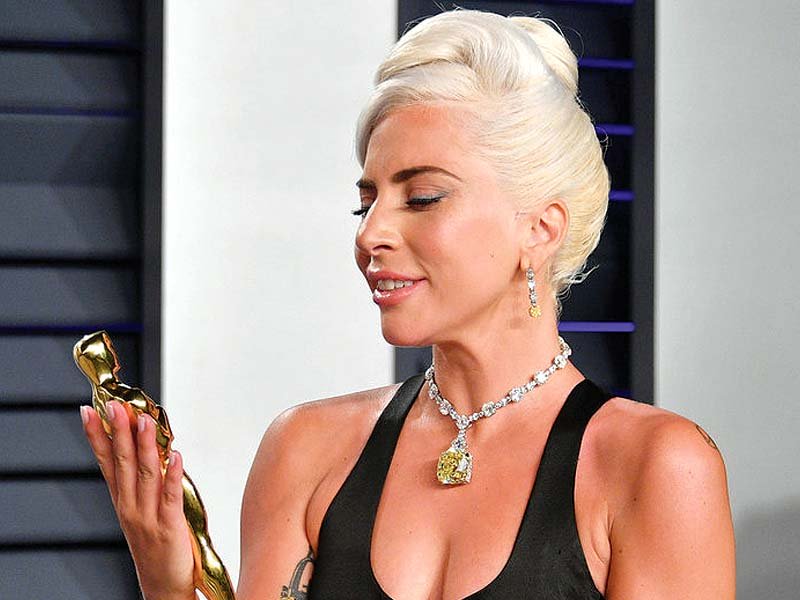 ---
We bring you a round-up of updates to keep you in the know of what's happening locally and around the globe!
Lady Gaga makes history at the 2019 Oscars


Lady Gaga is the first person ever to have won an Oscar, Grammy, BAFTA and Golden Globe all within a single year, consequently making history. Gaga took home an award for Best Original Song for Shallow, from hit film A Star is Born. In her Oscar acceptance speech, the Poker Face singer thanked her family along with co-star and director Bradley Cooper. "Bradley, there is not a single person on the planet that could've sang this song with me but you. Thank you for believing in us" she said.

Reema is jealous of me and my work: Meera




Meera and Reema Khan have had a bitter exchange once again, involving harsh words and physical abuse. Meera alleges that Reema hurt her with her elbow and stated that Reema is a "sick woman." Speaking to The Express Tribune, Meera shed light on the situation. "Reema is jealous due to my popularity and professional work. She started propaganda against me, along with singer Waris Baig. She lets other people speak ill of me and purposely damages my reputation. Reema however has stayed quiet on the matter.

Grammy-nominated drummer Simon Phillips arrives in Pakistan




Mizmaar frontman Kashan Admani is hosting Grammy-nominated drummer Simon Phillips at his studio in hopes to help the local music industry and give local artists the opportunity to learn from global maestros. "I came up with this idea because growing up as a musician in Pakistan, I never had access to the great international artists that I loved listening to and there was no opportunity to interact or learn from them," Admani said. Speaking about the matter Simon Philips said "Frankly, I still know very little about Pakistan. The only thing I really know is that it has great cricketers, I'm here and looking forward to finding out more.

Nike's new campaign 'Dream Crazier' packs quite a punch




Launching a clip at the Oscars to celebrate the 30th anniversary of the 'Just Do it' campaign, Nike outdid themselves yet again. The ad sheds light on how female athletes are considered crazy for wanting to run a marathon, coach an NBA team, boxing in a hijab and showing emotion on the field. Featuring Serena Williams, gymnast Simone Biles and the US women's soccer team and hijab-wearing Olympic medal-winning fencer Ibtihaj Muhammad, the new Nike ad packed quite a punch. The 90-second clip ends with Williams stating: "So if they want to call you crazy, fine. Show them what crazy can do."

Salman Khan films to re-record Atif's songs with a new singer




After T-Series took down two of Atif Aslam and Rahat Fateh Ali Khan songs from YouTube as a protest to Pulwama attacks, it is now reported that Atif's songs have also been removed from Notebook and Bharat. Both films are being produced by Salman Khan Films and the decision to axe the songs was taken after All India Cine Workers' Association put a blanket ban on Pakistani artists. According to reports, Salman Khan Films made a joint statement offering condolences to the victims and their family further adding that Atif Aslam's song is all set to be re-recorded soon with a new singer.

The Jonas Brothers are officially reuniting!




According to reports the Jonas Brothers are planning an epic reunion nearly six years after they announced their split. An insider revealed that Nick, Joe and Kevin Jonas will drop the "Brothers" from their band name for their upcoming projects and operate under a single moniker "JONAS." However, Nick Jonas shared in an interview that the brothers are currently focusing on their lives. "Never say never. I think that there are some great things happening in all of our lives individually and we are all focusing on that at the moment" he said.
COMMENTS
Comments are moderated and generally will be posted if they are on-topic and not abusive.
For more information, please see our Comments FAQ