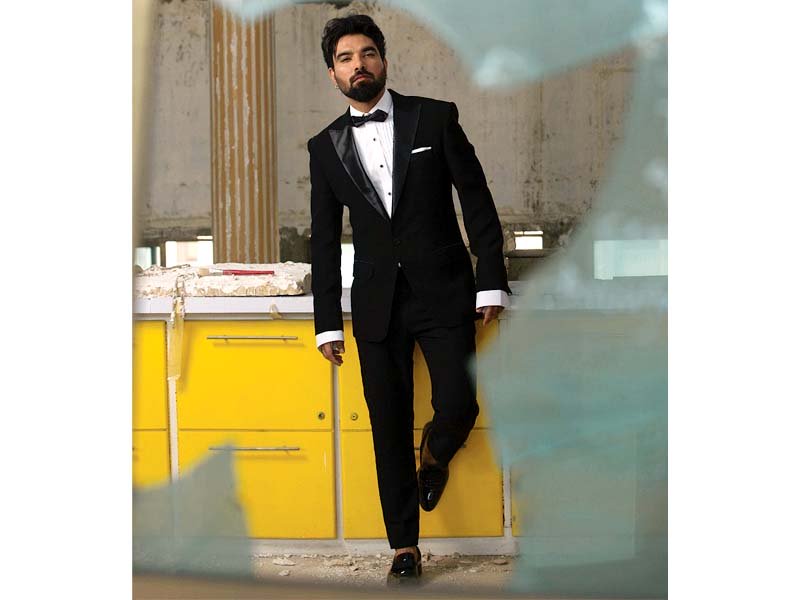 ---
We play a round of rapid fire with one of Pakistan's finest actors, Yasir Hussain. Find out what he thinks is the best part of being famous, the hardest role he has ever played and his goals for this year!

How did you get into acting?

I don't know what to really say, I have always been passionate about acting. Since I was a child I had a goal in mind, I worked towards it and the rest is history! I auditioned all over the place. PTV, Indus, theatre! Theatre gave me my first chance.




Which character have you enjoyed playing the most so far?

I played Moti in Karachi say Lahore and Lahore say Agay I definitely enjoyed playing this character the most so far.

If you were not an actor, what would you be?

I also wanted to be a doctor, so probably that.

What has been your most rewarding project?

I would say the films I've starred in, Karachi say Lahore and Lahore say Agay. I would also like to take this opportunity to thank Wajahat Rauf for these.

How would you describe your work journey in one line?

It's difficult to describe it in one line; I can probably write a whole book about my work journey.




What is the best part of being famous?

You get so much love and appreciation, everywhere, all the time.

What was the hardest role you've ever played?

Aangan Terha was a theatre play for which I played the role of Akbar, seven years ago. It was also portrayed by the late Saleem Nasir on television prior to that.

What is your goal for this year?

I am hoping to get married this year, I am also hoping to do a good film project that could be Aangan Terha, and a theatre play Naach Na Jaanay.

What is the most rebellious thing you did as a teenager?

I got a lot of piercings done, I had long hair, and I wore brown shoes to school where only black ones were allowed.

Have you ever used your celebrity status to get something?

Gohar and I were once driving in Lahore and he was not wearing a seat belt so a traffic police officer stopped us. I introduced us and that got us out of a ticket!

What do you spend a lot of money on?

Mostly on my family, my girlfriend and my dog! Other than them, hats and glasses.




Have you been star struck by anybody?

Yes, I heard Sri Devi's voice over the phone, and I absolutely lost it. I was given the chance to have a conversation with her but I was not able to.

What is one fashion trend that you don't understand?

High-necks.

What new projects are you working on?

I am working on Naach Na Jaanay, a theatre play by Daawar Mehmood and Anwar Maqsood. There's a film I can't give away too much about and a film for Aangan Terha is also in the works.
COMMENTS
Comments are moderated and generally will be posted if they are on-topic and not abusive.
For more information, please see our Comments FAQ