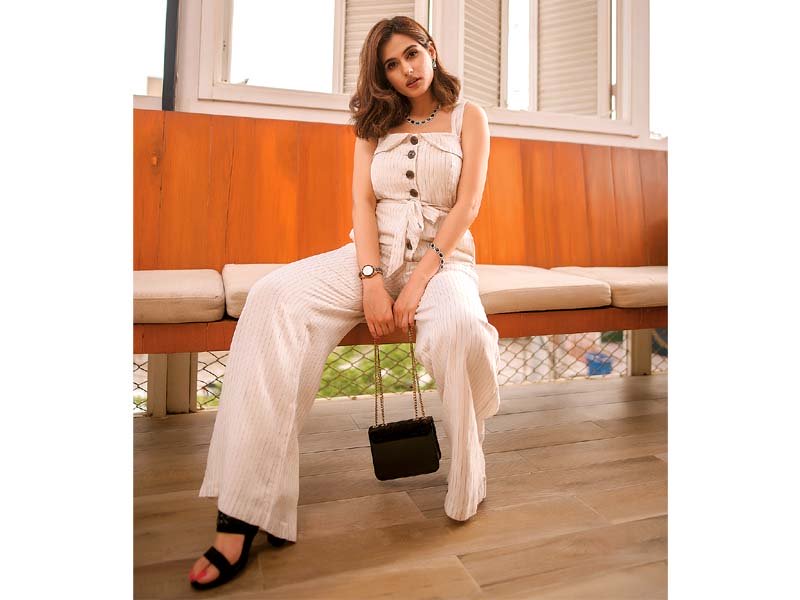 ---
The style-savvy fashion stylist, Editor-in-Chief and co-founder of The Connoisseurs PK, Sarah Lalani, breaks down her personal style for us. She shares the styling rules she always abides by and the biggest fashion faux pas anyone can make while dressing up and so much more

Understanding your body is the key to looking good and a trait found amongst all impeccably dressed fashionistas. While people shy away from talking about their bodies, these brave souls explain how they work their anatomies to their advantage




How would you describe your body type?

I'd say I'm curvy.

Has your body type changed over the last five years?

Of course! I've changed head to toe and nothing has been the way it used to be. As I'm stepping into my 30's my body is changing in every way. This reminds me of my ability to conquer the greatest of avenues with wisdom and experience. I feels sexy and confident.

How has your style changed over the years?

I don't think it has changed much. It's just the outer form i.e. the clothes that keep changing from year to year. My style has always been this – I'll wear anything I want to and I will be very happy about it regardless of how anyone sees it. After all, style is how you carry your outfit and not the outfit in itself, right?




In your opinion, what is the most troublesome area of your body?

My cute, round belly. It accentuates even more in my high waist pants. Sometimes, I look pregnant and that's okay.

How do you dress your body according to your body type?

I really don't believe in this very notion in the first place. This is something we at TCPK also strongly discourage. I suggest all fashion schools should jettison the dress-according-to-your-body-type theories by now. Wear whatever you like and rock it as Ashley Graham does. This is 2019!

In your opinion what is the biggest mistake a person can make while dressing?

Wear something they secretly want to wear and yet feel conscious about it or fail to walk out confidently due to anyone's opinions but theirs. Everything else is a person's personal choice and not a mistake. They know what they are doing and so I will not choose to be their fashion police in any way.




Which silhouettes suit your body the most?

High-waist and long flared pants, undoubtedly.

What is the one piece of clothing that you shy away from wearing and why?

I think I can wear anything I like from swimsuits to saris. The question here arises about what I choose to wear with a given company and what to show on social media. I can't remember the last time I wanted to wear something in a given circumstance and shied away and didn't do that.
COMMENTS
Comments are moderated and generally will be posted if they are on-topic and not abusive.
For more information, please see our Comments FAQ