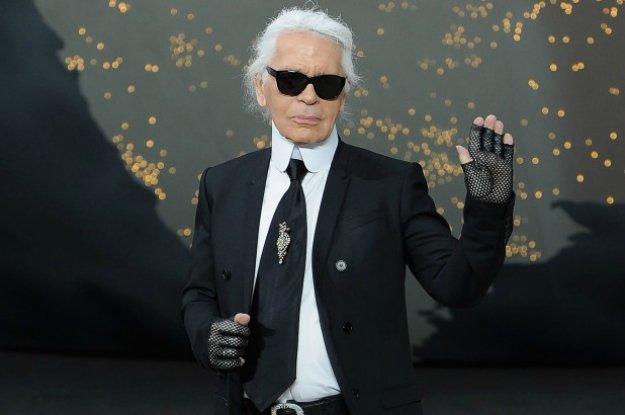 ---
Chanel's creative director, Karl Lagerfeld, died at 85 on Tuesday in Paris. Lagerfeld, known for being "the King of Fashion" and a prolific designer who left his mark on the industry, reportedly had another side to him that many overlooked.

He was also an islamophobic, racist, misogynistic and fatphobic, whose beliefs and political stances were ignored by millions for the sake of his wealth accumulation and impact as a designer, reported an article published in Wear Your Voice magazine.

Lagerfeld has been condemned by many for taking pride in being a gatekeeper of an industry which has for a long time continued to perpetuate white supremacy and other forms of oppression. The writer of the piece criticised Lagerfeld for claiming that he didn't feel constrained by Coco Chanel's legacy as a designer, but he certainly continued a legacy of a far-right Europe and a diluted version of his predecessor's role as Nazi spy and sympathiser.




Rather than separating the art from the artist, the author feels it is time that fashion come to terms with Lagerfeld's abhorrent comments — the first thing to do would be to admit that they exist and that commentary continues to be harmful and that the designer's beliefs only affirmed the feelings and ideologies of millions who hate people whose bodies fall outside of the white supremacist, misogynistic, ableist norm.

In 2017, Lagerfeld had no issue stating that Syrian and Muslim migrants weren't welcome in Europe and pushed a both islamophobic and frankly anti-semitic idea that, "One cannot — even if there are decades between them — kill millions of Jews so you can bring millions of their worst enemies in their place." This comment was made just days after neo-Nazis and white nationalists gathered in Poland for demonstrations against Black and Brown migrants, chanting "Pure Poland, white Poland!" and "Refugees get out!"




Throughout his career, Lagerfeld was notoriously misogynistic. In a conversation with Carine Roitfeld, editor-in-chief of CR Fashion Book, he stated that it would be a shame to be saddled with an "ugly daughter" and that having children was for women, not for men. He also once stated that Coco Chanel wasn't a feminist because she "wasn't ugly enough for that."

There is no shortage of fatphobic comments from the designer, including how he didn't believe that the fashion industry had any relationship to eating disorders.

"In France there are a large percentage of young girls who are overweight and less than one percent are skinny. So let's talk about the 25% who have a weight problem, or are overweight. We don't need to discuss the less than 1%. Anorexia is nothing to do with fashion. These Russian girls are so young. Chinese ones are skinny, too, and bony. I don't think it's a subject to discuss. And in today's world, many people take drugs, not only models, hmm? It's an unnecessary subject. Let's talk about the fat ones."




Lagerfeld's limited and disgusting beliefs about women reportedly also included his staunch opposition to featuring plus-sized models in any media. "No one wants to see curvy women. You've got fat mothers with their bags of chips sitting in front of the television and saying thin models are ugly. Fashion is about dreams and illusion."

His comments weren't limited to generalising and shaming women, he also disgustingly remarked that Adele, "is a little too fat, but she has a beautiful face and a divine voice." About Pippa Middleton, Lagerfeld allegedly said, "I don't like her face. She should only show her back." On Heidi Klum, he apparently said, "Heidi Klum is no runway model. She is simply too heavy and has too big a bust. And she always grins so stupidly. That is not avant-garde – that is commercial!"

In a 2018 interview, Lagerfeld stated that he was "fed up" with the #MeToo movement and that what shocked him the most was "the starlets who have taken 20 years to remember what happened. Not to mention the fact that there are no prosecution witnesses" — as if the problem was memory and as if there are usually witnesses to sexual assaults.

Have something to add to the story? Share it in the comments below. 
COMMENTS (1)
Comments are moderated and generally will be posted if they are on-topic and not abusive.
For more information, please see our Comments FAQ