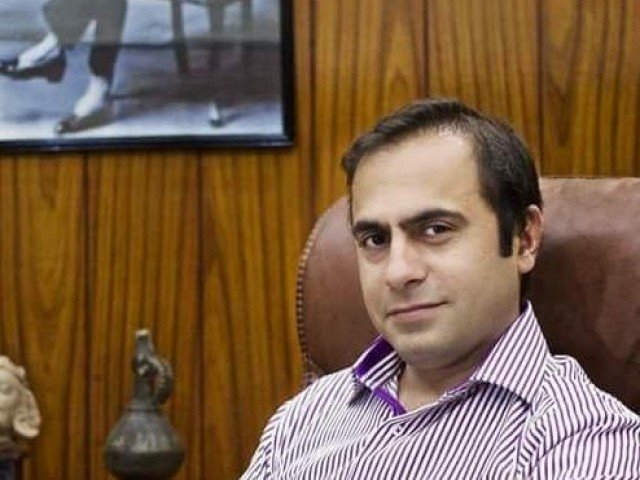 ---
PESHAWAR: Pakistan People's Party MPA Nighat Orakzai has moved an adjournment motion against the criticism of Pakistan Tehreek-e-Insaf government over the arrest of Director of Archaeology and Museums Dr Abdul Samad by NAB.

"The house should discuss what will be the consequences of government's actions to influence an inquiry by the accountability body," she said.

The chief executive of the province and the government members of parliament were supporting a suspect accused of smuggling antiques and misuse of authority, Orakzai said.

The National Accountability Bureau (NAB) was facing government backlash over the arrest of Directorate of Archaeology and Museums (DOAM) Director Abdul Samad Khan following investigations of embezzlement of funds, misuse of authority and smuggling of antiques.

The PPP lawmaker said that PTI lawmakers were defending the suspect on social media and other forums which was tantamount to influencing the accountability procedure.

The national accountability bureau is an independent institution and defending the accused person by the CM and ministers would compromise the accountability procedure in the province, the text of the motion added.

"The federal and provincial governments always projected NAB as an independent institution for curbing corruption, but now they have voiced against it," the statement said.

The motion urged the provincial assembly to discuss the issue as to what would be the consequences if such practices continue from government side.

Earlier inquiry quashed

The imprisoned Directorate of Archaeology and Museums (DOAM) Director Dr Abdul Samad has been subject to NAB investigation earlier too.

According to reports, Dr Samad was serving as faculty in the University of Hazara in 2015 when he was nominated and investigated in case of embezzlement and misuse of authority.

But on November 13, 2015, NAB K-P issued a notification to stop inquiry against Dr Samad. The notification said that the case against Dr Samad was closed on the recommendation of the NAB board.

Later, he was promoted and posted to the Peshawar Museum as Director of DOAM.

In the recent case leading to his arrest, the top provincial minister and chief minister have shown concern and targeted their own accountability institution for the inquiry.

NAB Chairman Justice (retd) Javed Iqbal has asked the K-P bureau to keep him updated with the case and provide daily briefing on the developments. 

Published in The Express Tribune, February 21st, 2019.
COMMENTS
Comments are moderated and generally will be posted if they are on-topic and not abusive.
For more information, please see our Comments FAQ