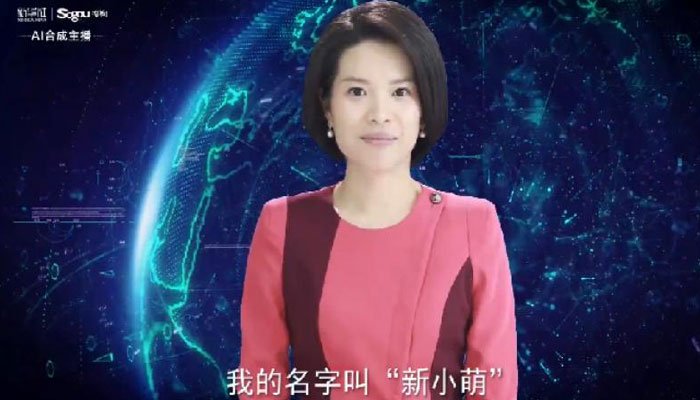 ---
In an unprecedented development, China's state-owned TV channel Xinhua unveiled the world's first ever artificial intelligence (AI) female news anchor on Tuesday.

According to the Xinhua News Agency, Xin Xiaomeng, the world's first female AI news anchor is expected to make her professional debut during the upcoming meetings of China's national legislature in March.

In November 2018, China introduced the world's first male AI news anchor, Qiu Hao, that can mimic human facial expressions and mannerisms while reading out reports.

World's first AI news anchor goes on air

The AI anchor, developed by state news agency Xinhua and tech firm Sogou Inc, was on display at the World Internet Conference in the eastern Chinese town of Wuzhen.

The anchor, modelled on real-life Chinese news reader Qiu Hao is part of a major push by China to advance its prowess in AI technology, from surveillance equipment to self-driving cars.


Xinhua unveils world's first female #AI news anchor pic.twitter.com/Faj3Mk69y1

— China Xinhua News (@XHNews) February 20, 2019