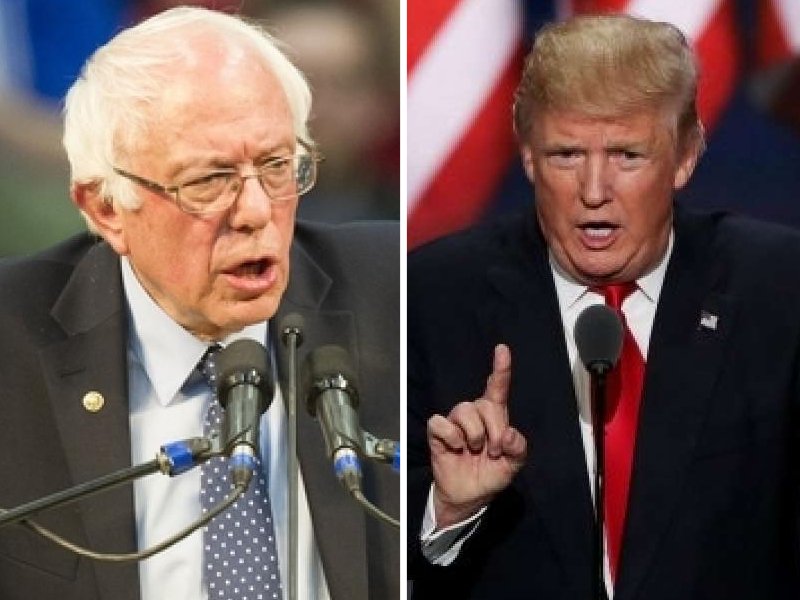 ---
WASHINGTON DC: President Donald Trump welcomed Bernie Sanders to the 2020 White House race on Tuesday, but said the Democratic hopeful probably "missed his time."

"I wish Bernie well," Trump told reporters in the Oval Office. "It will be interesting to see how he does.

"Personally, I think he missed his time," Trump said of Sanders, who lost the 2016 Democratic nomination to Hillary Clinton.

"But I like Bernie," Trump continued, saying that the two of them "sort of would agree on trade."

Bernie Sanders faces new challenges in crowded 2020 US presidential race

"I'm being very tough on trade," he said. "The problem is (Bernie) doesn't know what to do about it."

Trump also said he thought Sanders was "not treated with respect" when he ran against Clinton in 2016.

"We'll see how he does," Trump said. "We got a lot of people running. Only one person is going to win. I hope you know who that person is."

Sanders, 77, accused Trump of being a 'racist' and a "pathological liar" as he launched his second bid for the White House on Tuesday.

Sanders joins an already crowded field of candidates vying for the Democratic nomination to run against Trump in 2020. A self-described democratic socialist, Sanders made an unsuccessful run for the presidency in 2016 whose progressive themes inspired a younger generation of voters.

"We are living in a pivotal and dangerous moment in American history," the senator from Vermont said in a video announcing his candidacy.

Bernie Sanders announces he is running for US president

"We are running against a president who is a pathological liar, a fraud, a racist, a sexist, a xenophobe and someone who is undermining American democracy as he leads us in an authoritarian direction," Sanders said.

"Now more than ever, we need leadership that brings us together, not divides us up," he said.

Sanders, an independent who caucuses with Democrats, highlighted policies he will advocate on the campaign trail: health care for all, raising the minimum wage to a "living wage," and fighting climate change.