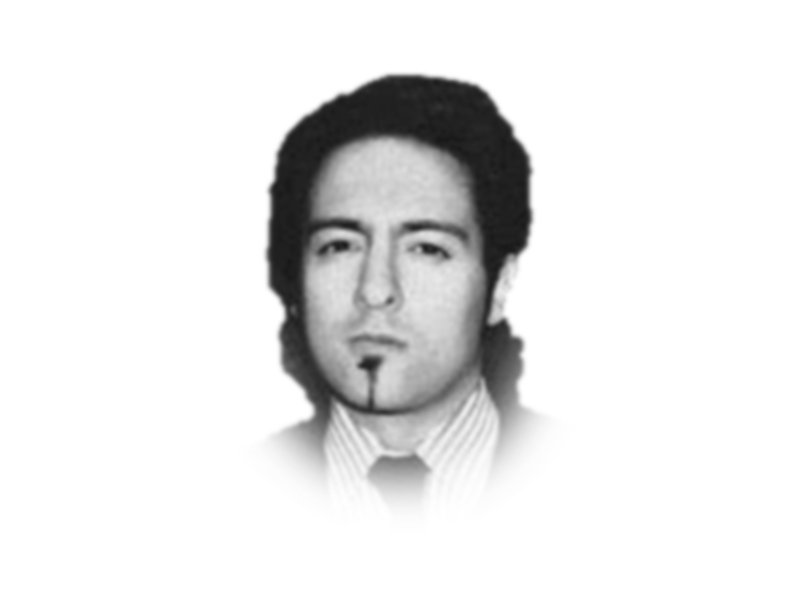 ---
In an eerie déjà vu of the Mumbai massacre, Pathankot and Uri's false-flag operation(s), India again unimaginatively fabricates an account, accusing Pakistan of masterminding the heinous Pulwama attack. This is another odious example of the BJP's Brahmin Samraj malevolently maligning Pakistan while deviously diverting the world's attention from Delhi's ongoing genocide of innocent civilians in illegally occupied Kashmir — a death valley drenched in eternal blood.

February 14 pulverised Pulwama as a suicide bomber, Adil Ahmed Dar, a local citizen from Pulwama and not some "foreign militant", previously humiliated by Indian forces, armed with a vehicle-based improvised explosive device (VBIED) and 350kgs of local Indian explosives heinously blew up a convoy with 44 Central Reserve Police Force (CRPF) personnel to smithereens.

Adil Dar, the perpetrator, avenged the everyday oppression, rape and humiliation of Kashmiris by sacrificing his own life blowing up the CRPF personnel (a hard target). A "mighty" army of nearly one million is deeply disgraced in their attempt to suppress a population which will now go to any extreme for freedom.

The aftermath of Pulwama is already witnessed by an alarming rise in violent anti-Muslim sentiment in Indian Occupied Kashmir (IOK) and across India. Hindutva militant mobs VHP and Bajrang Dal activists yearning for "pounds of flesh" violently attacked Muslim Kashmiris, burning Muslims' cars to ashes and vandalising property in Prem Nagar, Pacca Danga, Rehari, Gummat, Narwal, Janipur, Gujjar Nagar as the local police impotently watched the spectacle as mute spectators.

Such divisive RSS-BJP Hindutva-inspired posturing imperils the Muslim population already on the knife's edge in occupied Kashmir, it plunges Pakistan-India relations into an unsettling conflagration, challenges a PTI government that is still finding its feet, endangers the South Asian continent as a whole in an inflammatory region bedeviled by civilisation-threatening nuclear brinkmanship.

The Indian government blaming Pakistan for the tragic Pulwama debacle is an age-old sinister scapegoat tactic the timing of which is susceptible, especially as India heads for general elections in months where Modi's BJP regime is vote starved given a lacklustre economy and the rise of Priyanka Gandhi. Therefore, anti-Pakistan war-mongering hysteria reaps rich electoral rewards for a power-hungry Modi as it did during the 2002 Gujarat massacre where Modi used 59 dead bodies of Godhra's train to manipulate emotions and win the elections. He is repeating this now with 44 CRPF soldiers.

Another front to deal with is of Iran now, as a car bomb has killed 27 in Zahedan, Sistan-Baluchistan, the past week, straddling Pakistan's border, followed by Pulwama. It is no coincidence that the militant Hizbul Ahrar is geo-strategically aligning themselves with India's RSS-RAW intelligence nexus, upping the ante of the fifth generation warfare, attempting to derail Pakistan's CPEC and scupper upcoming lucrative projects.

India's swift succession of measures such as immediately calling their High Commissioner from Pakistan to New Delhi for briefing, issuing a strong diplomatic démarche to Pakistan's High Commissioner in New Delhi, along with their Finance Minister, Arun Jaitley, revoking Pakistan's Most Favored Nation (MFN) status seem all-to-perfectly timed, pre-meditated and choreographed.

It is ludicrous naïveté to accuse Pakistan of spearheading a VBIED and 350kgs of "local Indian explosives" attack in the world's most militarised and securitised curfew driven region. Several glaring intelligence questions remain dubiously unanswered by Delhi.

The Indian media in their commercial quest for ratings by caustically attacking Pakistan has set a perilous precedent on social media, where anchors are elevated as "demigods" spewing anti-Pakistan venom with millions of sycophantic followers. If paid social media trolls trending hateful hash tags like #PulwamaRevenge or #Indiawantsrevenge truly cared about the CRPF soldiers they would not thirst for blood but demand peace. Such jingoistic war-lusting plays straight into the blood-stained hands of the BJP.

Previously India often falsely accused Pakistan of attacks, blaming Pakistan for Pathankot when their own National Intelligence chief, Sharad Kumar, later acknowledged that there was no proof linking Pakistan. Similarly, in 2016, Delhi blamed Islamabad for the Uri attack only to shelve the probe having found no evidence implicating Pakistan. Pakistan has nothing to gain from the Pulwama attack. Instead India should probe the deep-pocketed beneficiaries within its territory who seek to win the elections and sweep the controversial Rafale fighter aircraft deal under the carpet which implicates India's very top echelons and tycoons cozy with the BJP.

The Jaish-e-Mohammad (JeM) claimed responsibility for Pulwama yet it is a totally banned outfit in Pakistan. The surging popularity of the JeM in the valley, amongst fourth generation aggrieved Kashmiris, should sound the alarm bells for Indian politicians who force-feed a marginalised population a xenophobic 'Kashmir Bharat ka Atoot Ang hai' (Kashmir is an integral part of India) mantra. Such mind-numbing jingoistic myopia must cease.

Lethal suicide attacks will only intensify unless Indian security forces cease their atrocities such as blinding Kashmiri youth with pellets and forced disappearances. The Gawadakal, Handwara, Zakoora, Tengpora, Hawal and Sopore massacres are bone-chilling reminders of the Indian army's egregious human rights violations. From Shopian to Srinagar to the sacred temples of Kathua, Indian forces gang-rape mothers while perpetrators go unpunished. Such monstrosities fuel militancy in Kashmir, not run or remote-controlled from Islamabad, but domestically-grown as local Kashmiris turn to terror. India's failure to peacefully integrate Kashmiris is now even acknowledged by pro-Indian Kashmiri leaders like Farooq Abdullah and Mehbooba Mufti.

New Delhi's stirring instability in Balochistan, sending spies, using Afghan territory and covertly bankrolling the Tehreek-e-Taliban Pakistan (TTP) and the Balochistan Liberation Army (BLA) to browbeat Pakistan have failed as Afghanistan's neighbours and wider stakeholders — the US and the Taliban — joined Pakistan to stabilise the region via meaningful diplomacy. So, instead of attempting to isolate Pakistan, the Modi regime must stop exporting state-sponsored terrorism, abandon a shortsighted state-centric, security-centered foreign policy driven by Chanakya and Doval doctrine and pursue long-term consensus building.

The international community's silence on atrocities in Kashmir deafens. Whereas the Rohingya and Palestinians get the necessary global media coverage (and rightfully so) occupied Kashmir, the world's largest "open air prison" is mostly ignored, due to India's extreme clout in Washington, DC and their UN lobby machine which bankrolls pliant benefactors to shelve the Kashmir issue to the bureaucratic back burner.

To avoid any future Pulwamas, India must grant Kashmiris a referendum on self-determination, for not doing so remains a blatant violation of the UN Resolution 2649. The tenable path to peace is dialogue with Pakistan, building on the common ground and goodwill generated by the Kartarpur corridor, acknowledging human rights enshrined in the 1948 UNDHR, respecting the aspirations of people of J&K and de-militarisation of the region.

But tragically peace doesn't fetch you votes, does it?

Published in The Express Tribune, February 19th, 2019.

Like Opinion & Editorial on Facebook, follow @ETOpEd on Twitter to receive all updates on all our daily pieces.