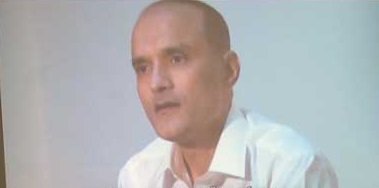 ---
ISLAMABAD: The International Court of Justice (ICJ) will take up the case of serving Indian spy Commander Kulbhushan Jadhav today (Monday).

The Indian authorities have not yet responded to six questions filed by Pakistan, claiming that Commander Jadhav is a businessman who was kidnapped from Iran and tortured to a point where he was forced to confess that he was an agent of the Indian spy agency Research and Analysis Wing.

However, India has not been able to prove its claim. It says that Commander Jadhav had resigned from the Indian Navy; however, the reason for his resignation was not revealed. Jadhav was 47 at the time he was taken into custody.

India declined to respond why Commander Jadhav was issued an Indian passport on an impersonated Muslim identity — Hussain Mubarak.

Jadhav reportedly used the passport 17 times to travel to and from India.

The Indian authorities did not even give an explanation on this to its senior journalists Praveen Swami and Kiran Thapar.

On the other side, it is also questionable why India requested ICJ to get its citizen released 14 months after his case was announced in Pakistan.

The international court in its order stated that a review petition against the verdict given in Pakistan could be filed at the high court and the Supreme Court.

India has also not responded to Pakistan's question regarding the enforcement of the 2008 contract for diplomatic access as it does not cover subjects of national security.

India also failed to respond to the comments made by experts on British military courts that Pakistan has a system of high courts and Supreme Court to deal with petitions against the military court verdicts.

Pakistan has rejected all Indian claims relating to Jadhav.

The Indian spy was arrested on March 3, 2016, from Balochistan on allegations of espionage and terrorism.

In his subsequent trial at the military court, Jadhav confessed to his involvement in terrorist plots.

The army chief on April 10, 2017, had endorsed death penalty for Jadhav after the trial confirmed his involvement in subversive activities.

On June 22 the same year, the Indian spy filed a mercy petition against the death penalty in which he confessed to his involvement in espionage and terrorism plots.

The confession of the Indian spy is also present in the form of a video message.

Published in The Express Tribune, February 18th, 2019.
COMMENTS
Comments are moderated and generally will be posted if they are on-topic and not abusive.
For more information, please see our Comments FAQ