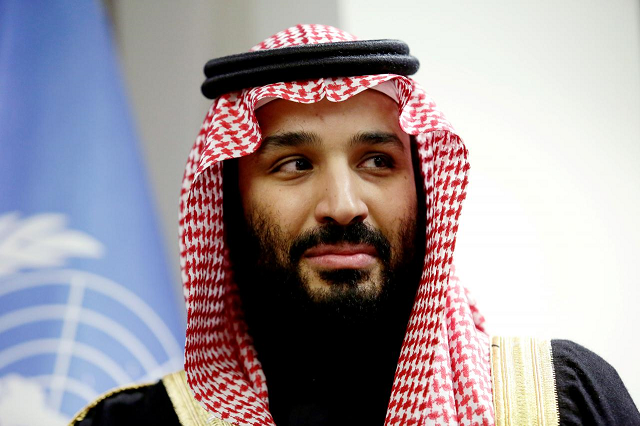 ---
RAWALPINDI: Preparations are in full swing to welcome Muhammad Bin Salman on his maiden visit as the Saudi crown prince due on February 16.

Besides booking 300 luxury Prado vehicles, authorities have now decided to set free 3,500 pigeons to mark the royal visit.

On Thursday, Prime Minister Imran Khan chaired a high level preparatory meeting, ahead of the upcoming royal visit. Officials have said that the security plan has been finalised.

The security of Prince Mohammed had been handed over to the Army, while 12,000 military and other law-enforcement personnel would be deployed to protect the other royal guests.

Security of royal visit assigned to army

Authorities tasked concerned departments to purchase the required number of pigeons from bird market located in Islamabad and Rawalpindi.

Bird markets in other cities have also been approached to buy the large number of birds.

In addition to pigeons, colourful balloons will also be released in the air to make the crown prince's arrival more colourful

300 Prados booked for Saudi crown prince's visit to Pakistan

Even though pigeons had already been set free in the past for state guests, such a big number of birds had never been freed.

On February 12, the government had booked 300 super luxury Toyota Land Cruiser Prado vehicles for the royal visit.

Pakistan Air Force (PAF) aerobatics team Sherdil will enthrall the visiting dignitaries with a fly-past show using JF-17 Thunder jets.
COMMENTS (1)
Comments are moderated and generally will be posted if they are on-topic and not abusive.
For more information, please see our Comments FAQ