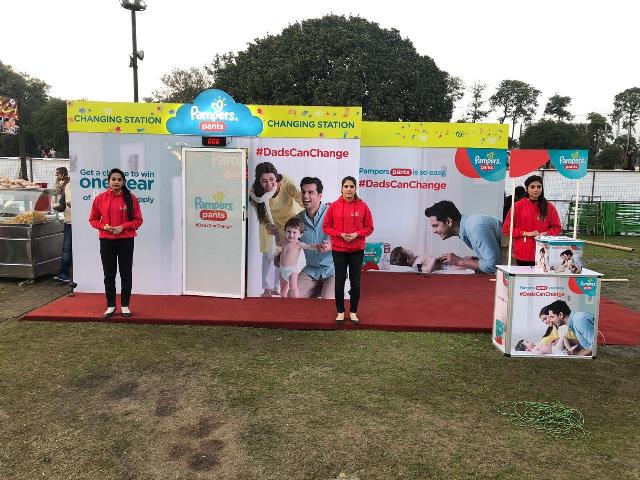 ---
Childcare has historically been contemplated solely as a woman's job. With gender roles being so rigidly seeded into us by the society and its norms, it is important to shed light upon the importance of bringing dads in the picture as well. Globally, there have been debates and campaigns about how problematic these defined roles can be but on a local level, hardly any initiatives are being taken to address the issue.

However, we recently came across a campaign by Pampers at Lahore Eat and we absolutely fell in love with it! In line to their ad campaign, #DadsCanChange, Pampers set up a changing station for toddlers and it was an absolute relief for the parents!

Being thoughtful and assertive as a brand that genuinely cares for the consumers, only Pampers could've pulled off such a great initiative. We cannot stress more on the importance of changing stations for children at every public place, especially such events.




Kudos to Pampers for taking such an initiative because this not only showcases their brand values, but also gives a positive picture of how they actually care about doing something beneficial and meaningful for the parents.

Pampers definitely deserves a big shout out for helping make parents life easier! We are looking forward and hoping to see others following their footsteps!