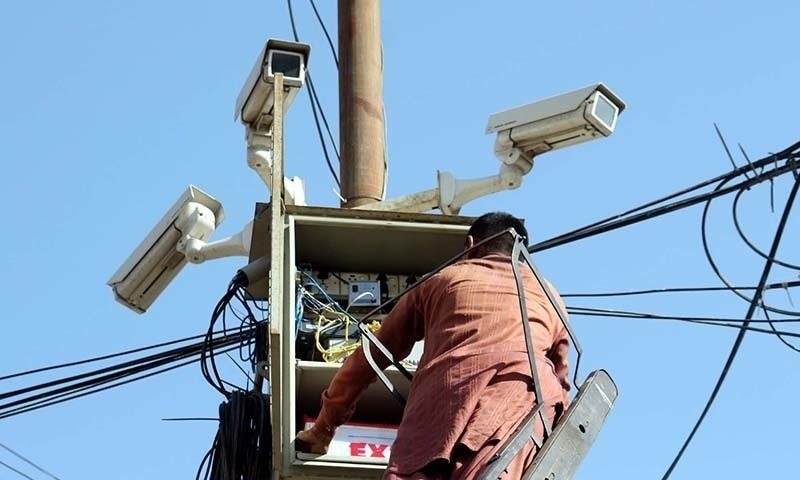 ---
ISLAMABAD: Pakistan is on the path of becoming a member of Smart Cities Club with the possible inclusion of Lahore in the Safe City Project of the global index of United Nations (UN).

Safe City Project ensures the safety and protection of people and contributes to the economic development in the country, Punjab Safe Cities Authority Chief Operating Officer (COO) Akbar Nisar Khan told Express Tribune.

A team of UN Habitat will visit Pakistan in the first week of March to review the security situation for the inclusion of Lahore in the Safe City Project.

The key component of this project is the human resource of Information Technology (IT). Currently, around 1000 employees are working on the Safe City Project in Lahore of which 850 are IT experts.

Special team formed to supervise Safe City project

Khan said that The Executive Committee of National Economic Council (ECNEC) has revised the cost of the project from Rs13.42 billion to Rs17.5 billion for extending the project to Kasur after the Zainab incident. As many as 50 cameras have been installed and the remaining 450 would be operational by next month in Kasur, he added.

Punjab Safe City authority has proposed to start the plan in six regional hubs of the province including Multan, Bahawalpur, Sargodha, Faisalabad, Rawalpindi and Gujranwala.

Khan told that Punjab Chief Minister Usman Buzdar also wants the scheme to be initiated in Dera Ghazi Khan.

'This will create a minimum of 5000 jobs and will help to implement National Action Plan," he said adding that these projects require Rs50 billion for completion in three years to manage traffic and crimes.

The Safe City Project has also become a major source of revenue for the Punjab government as it earned Rs75 million through E-challan during the last three months.

He said that Punjab government was also working to amend Motor Vehicle Ordinance 1965 to increase challans by fifty per cent and making it mandatory for the citizens to obtain driving license first before buying a vehicle. He said that the chief minister had approved the amendment and now it would be presented in the Punjab Assembly for approval.

'Punjab Safe Cities project equipped with latest technology'

The Safe City Project in Lahore has been locally and internationally acclaimed. It has also developed academic linkages. The Safe City authority is doing a project with Howard University and University College London on criminal data analysis.

A multinational professional services network Delloitte and Touche visited Pakistan to examine model of Lahore. This company is working on hundred smart cities project in India.

Around 1.5 million vehicles enter Lahore daily and as many as same exit, so, this project is managing the heavy flow of traffic.

The project also features the recognition of faces. A total of 8000 cameras have been installed in Lahore of which 930 have been fixed using the software of face identification.

The evidence of Safe City Project is admissible in courts and as many as 2000 proofs had been given to the judiciary for trail, Khan said.

Police have termed the Safe City Project a positive development and a source of surveillance and intelligence to stop criminal activities.

The police officials say that the Safe City Project has made the decision making for them easy and the civic sense of citizens has also improved as now they take care of signals while driving.


COMMENTS
Comments are moderated and generally will be posted if they are on-topic and not abusive.
For more information, please see our Comments FAQ