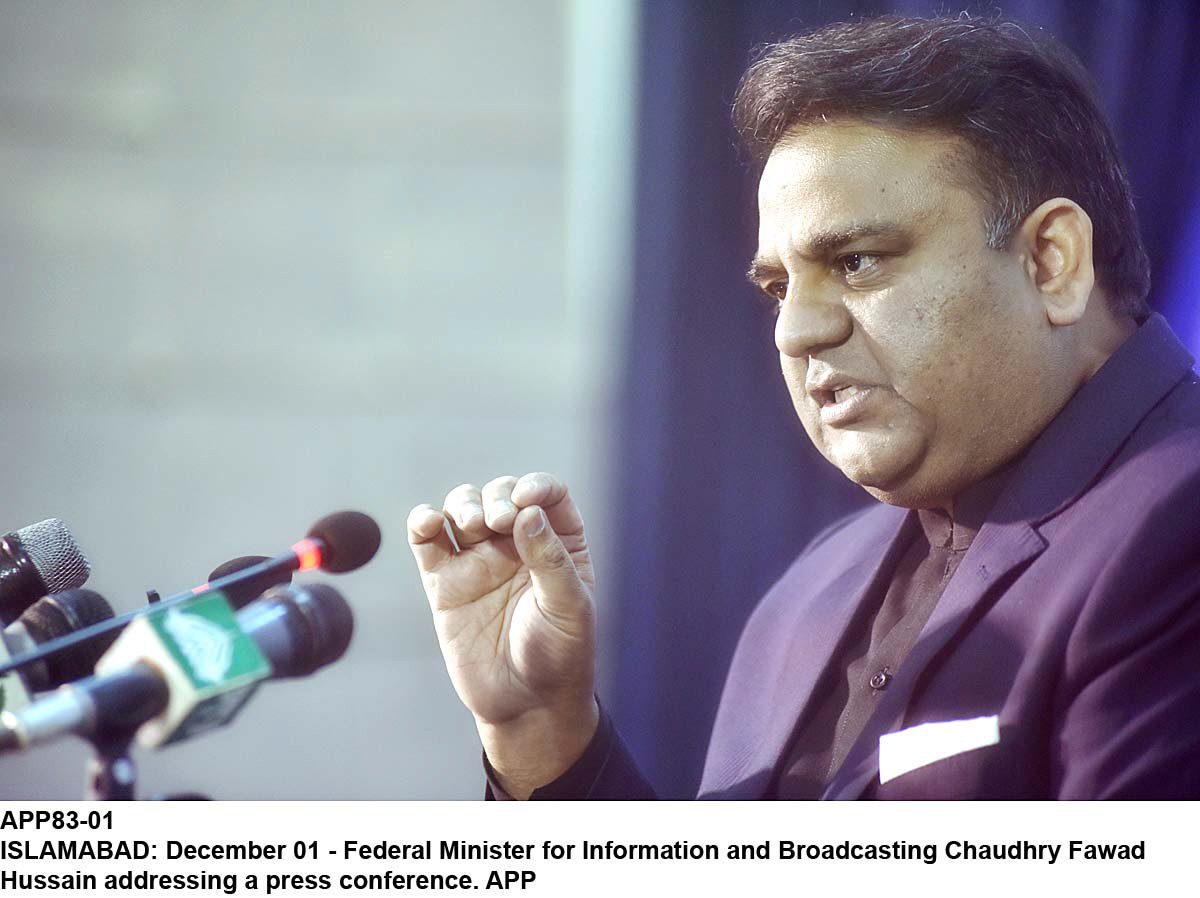 ---
Information Minister Fawad Chaudhry on Wednesday announced the federal government's plans to initiate a comprehensive crackdown on "hate speech" on social media in Pakistan.

Addressing an event in Islamabad, the minister said a working group, with representatives of the Federal Investigation Agency (FIA) and other security agencies, had been formed to regulate social media platforms.

"We have developed a comprehensive mechanism to keep a check on hate speech on social media. A working group with representatives of the FIA and other agencies is working on the task."

Does ISI monitor hate groups on social media, asks SC

"The PTI-led government has managed to control such content on traditional media to a great extent. However, the informal media poses a completely different challenge," said Fawad.

Alluding to the existent laws against misuse of social media platforms, the information minister said efforts for implementation of those regulations have been expedited over recent months.

"The pace at which informal digital media is taking over the formal media makes it essential for us to regulate it. There must never be any tolerance for hate speech. We will act indiscriminately against individuals who propagate any sort of extremist views," said Chaudhry.

'Draft of new media regulator finalised'

"We will monitor social media activity and work to eliminate fake accounts. People who violate Pakistan's cyber laws will be prosecuted. We want to encourage discourse and debate in Pakistani society but that is not possible when you have people threatening each other's lives over differences of opinion."

In January, the information minister had announced that a draft for the new Pakistan Media Regulatory Authority to oversee print, electronic and social media had been finalised.

He said that the proposed body would come into effect "after due deliberation by Parliament".

Journalists had expressed skepticism over the government's move, which was announced in August last year.

In a statement, the Council of Pakistan Newspaper Editors said that every media category had its specific issues, nature, and operating methods, and handling all media categories with one single law would be akin to ignoring ground realities.