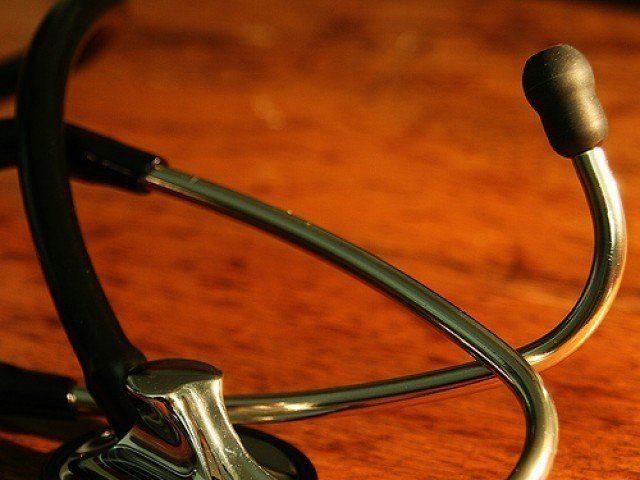 ---
LODHRAN:

An infant died due to the alleged negligence of staff and doctors at District Headquarter Hospital in Lodhran, Express News reported on Monday.

According to details, A*, a resident of Lodhran City, was pregnant and was brought to the hospital for delivery. The woman was admitted to the gynae ward and when she started experiencing labour pains, her family asked the medical staff to call the doctor.

The staff told them that there was no doctor available in the health facility. After some time, the family of the woman managed to contact the lady doctor on phone. The doctor refused to come to the hospital despite the family's repeated requests. At this, the victim's family protested against the behaviour and negligence of the hospital staff.

When the situation went out of control, the medical superintendent of DHQ Hospital reached the spot and conducted the woman's operation.

However, the infant could not survive and died before birth due to delay in delivery.

Earlier, criminal negligence and the lack of neonatal intensive care at a rural health centre cost a newborn its life in Rahim Yar Khan.

Abdul Majeed, the infant's father, took his wife Kulsoom Bibi to Ahmedpur Lamah Rural Health Centre after she began experiencing labour pain. He admitted her to the health facility's labour room. However, there was no senior doctor available at the hospital to treat her.

The medical staff on duty put a drip on his wife and went away. The woman lay on the bed for seven agonising hours, but neither the doctor nor any medical staff came to examine her or provide treatment.

After running from pillar to post to get help, one of the staff members approached Abdul Majeed and said that his wife will be taken for an ultrasound. However, due to unavailability of electricity and absence of a generator, they could not conduct the ultrasound.

When Kulsoom was unable to bear the pain, a lady health worker came in and tried to deliver the baby. During the process, the baby died as the health worker was not experienced.
COMMENTS
Comments are moderated and generally will be posted if they are on-topic and not abusive.
For more information, please see our Comments FAQ