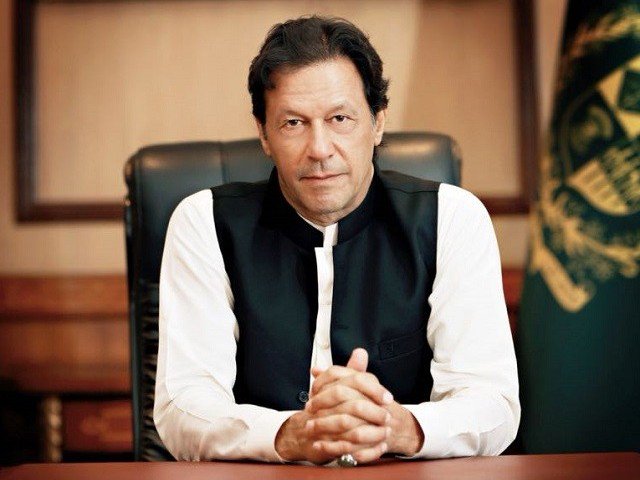 ---
KARACHI: Almost half of the country has a favourable opinion of Prime Minister Imran Khan, according to the results of a survey by Gallup Pakistan.

A press release issued by Gilani Research Foundation (GRF) on Friday made the detailed findings public. The foundation is a public service project which aims to provide social research to concerned citizens in Pakistan and across the globe. The survey had an error margin of approximately ± 2-3 per cent at 95 per cent confidence level

The non-profit organisation selected a nationally representative sample of men and women and asked them one question: What is your opinion on Prime Minister Imran Khan's overall performance up until now, i.e., since his winning the 2018 elections.

According to GRF, the recent survey was carried out among a sample of 1,141 men and women in urban areas of all four provinces of the country, during December 22 – December 29, 2018.

In response to this query, an overwhelming 51 per cent of people responded with either very good or good. 46 per cent of respondents held a negative opinion, opting for bad or very bad as their answer. Only 3 per cent either did not know or did not respond to the question.

Gallup also gave a breakdown of the results according to urban and rural divides, as well as the age group of people who participated in the survey.

Unsurprisingly, considering the fact that Imran Khan-led Pakistan Tehreek-e-Insaf (PTI) swept the 2018 elections in large cities, almost 59 per cent of people living in urban areas held a favourable opinion about the premier, while 39 per cent said they were not particularly satisfied with his performance. 2 per cent did not respond.

On the other hand, from among the rural respondents, only 12 per cent said that the performance of PM Imran had been very good, 35 per cent said that it had been good, 27 per cent held a negative view, 22 per cent said that it had been very bad, while 4 per cent did not know or did not wish to respond.

Breaking down the results by age, again, the results seem to back the contention that PM Imran holds a high approval rating among the youth in Pakistan. According to Gallup, millennial respondents under 30 rated the premier highly, with 55 per cent approving his decisions as prime minister, while 43 per cent disapproved.

The results changed slightly for people between 30 and 50 years of age, with 51 per cent of respondents, compared to 55 per cent for people under 30, holding a positive opinion about PM Imran. 45 per cent of people between 30 and 50 did not think highly of Khan as premier. 4 per cent respondents in this age group did not respond to the question.

Imran became premier after winning the July 25 elections last year, and his time in office so far has been criticised by many in Pakistan.
COMMENTS (2)
Comments are moderated and generally will be posted if they are on-topic and not abusive.
For more information, please see our Comments FAQ