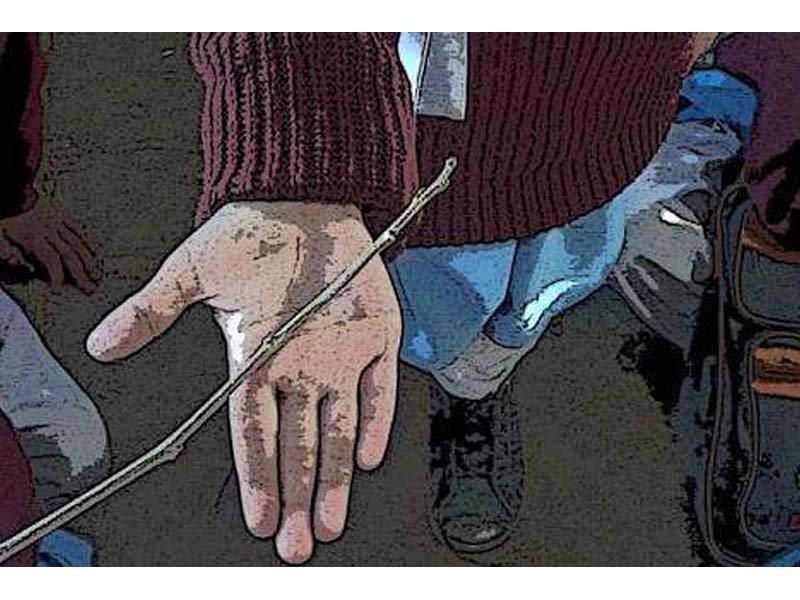 ---
PESHAWAR: Corporal punishment continues unabated at schools in Khyber-Pakhtunkhwa with no check on teachers tormenting the students and justifying it too.

Corporal punishment is a crime under the Child Protection Act 2010, however, despite the PTI government claims to have brought revolution in education sector and assertion to have provided students friendly environment at schools, little is visible on ground.

The grievances redressal mechanism unit of education department too has remained inactive for many years.

The Awami National Party government (2008-2013) had legislated K-P Child Protection Act 2010, to encourage enrolment and provide safe environment at schools to children. The ANP government had also established a grievances redressal mechanism unit in the directorate of education in Peshawar to resolve the complaints of students against teachers or the department.

Under the said Act a teacher hitting a student could face up to six-month imprisonment or Rs50,000 fine or both.

After the end of ANP government the unit at the education directorate became dysfunctional, while no progress was made out to establish such offices at the district level and across the province.

A report compiled by an NGO in 2015-16 stated that 736 cases related to corporal punishment were recorded across the K-P, while no departmental actions had been taken against the said teachers, nor an FIR been registered.

While on government level the directorate of education does not have any survey for the record of corporal punishment. In most of the incidents parent-teacher council or the local notable tried to settle the issues at school and didn't report to the education department.

Published in The Express Tribune, January 26th, 2019.