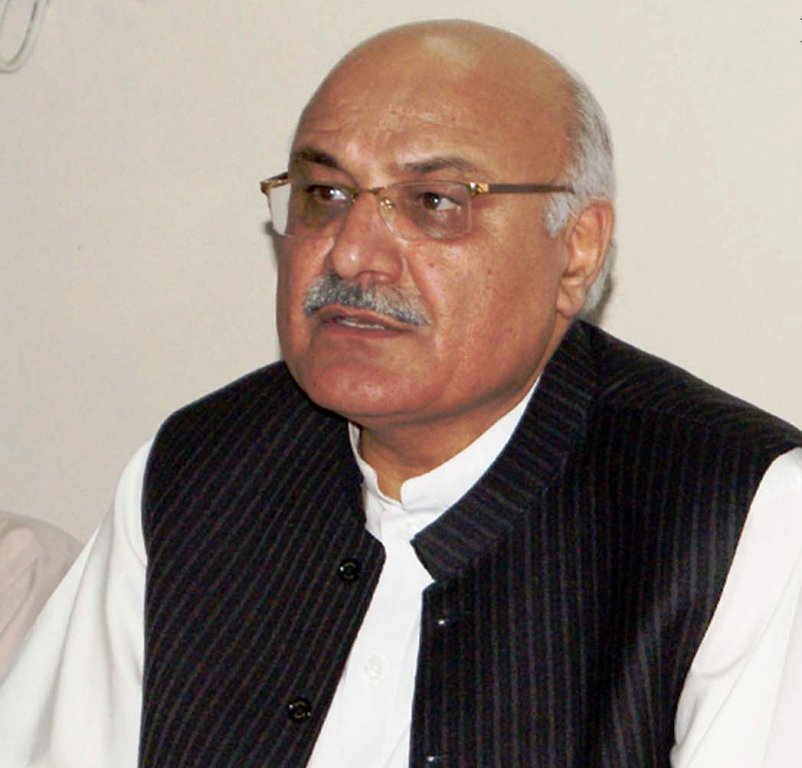 ---
NOWSHEHRA: The current regime is a failed government, said Awami National Party Secretary General Mian Iftikhar Hussain at a public gathering held at Nowshera to mark the death anniversaries of ANP founder Khan Abdul Wali Khan and his father the great Khudai Khidmatgar Tehreek founder and proponent of non-violence in Pashtun society, Khan Abdul Ghaffar Khan popularly known as Bacha Khan.

Hussain said that Pakistan Tehreek-e-Insaf (PTI) government has presented budget thrice in a year showing its competence as planners. "Finance Minister Asad Umar has become budget khan," Hussain said.

The ANP secretary general said that Imran Khan was a security risk for the country due to his policies. "The enemies of 18th Constitutional Amendment will regret their actions," he said warning the government from acting against the provincial autonomy.

Regarding the accountability process, Hussain said a drama was going on in the name of accountability. "The only party safe from the NAB is PTI," he said adding "Imran Niazi has become a security threat for the country and if those who handed him the throne don't throw him away, they will regret too."

He said that owing to faulty policies of the PTI government, dollar is on the rise leading to fears of runaway inflation.

Published in The Express Tribune, January 26th, 2019.